I am sorry to insist on Elon Musk but he really deserves some credit. What if I told you that, because of him, we could be travelling at about 1000km per hour by train. Yeah you got that right, Musk strikes again! With his new train "Hyperloop" we might not need to fly to reach incredible speeds. It would be the fastest train even created. Let's see what this is all about…
Hyperloop: a science-fiction train?
Virgin Hyperloop One was born in 2014 in California as Hyperloop Technologies. The company was born from an idea of ​​Elon Musk, founder of Tesla and SpaceX, and of the Iranian investor Shervin Pishevar. The two started an open source project, which in a few years managed to raise millions of dollars, in addition to the trust of many investors. Including the one with Virgin started already in 2017.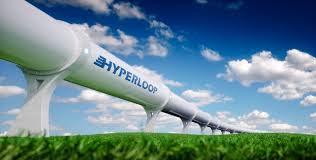 This train, however, is not an ordinary train, it doesn't work on "wheels". In fact, the secret of its incredible speed lies in its propulsion system. Hyperloop needs a closed structure to work. In this closed tunnel a pneumatic vacum would be created and in this way the train would work through magnetic levitation.
In the absence of friction, the convoys are able to reach very high speeds, even up to 1200 km/h. The best part is that the energy needed would be very little. The greater costs though, even from an environemental point of view, would be the building of the tunnel ways. This is a major improvement for the train users, imagine being in Italy and being able to from Rome to Milan in one hour instead of 4/5 hours.
The first test with passengers
On November 8th of this month, Hyperloop took another step to promotion. That was the day in which the first test with two company volunteers took place in the desert area north of Las Vegas. The journey of the pod, named Pegasus, lasted 6.25 seconds at the speed of 172 km/h instead of the 368 km/h with nobody on board.
The amazing Hyperloop train is said to be much more capable. Like mentioned before, its unique features, like low-pressure in the tunnels, enable the train wagons to travel with little air friction and reach speeds of uo to 1200 km/h.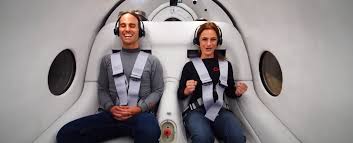 However, moving back the test and Hyperloop's future. Hyperloop's two guests, 30-year-old Josh Giegel and Sara Luchian, enjoyed the test. Like Josh said "It didn't feel much different from accelerating in a sports car". According to CEO Jay Walder this might well represent the first step in proving Hyperloop is safe.
Thank you for your interest and stay with us for further upgrades.