Big question here. So big that Man has been asking it for decades. In the last century, we characterized the cities of the future, Smart City – those which have today become our cities of the present – by their gigantism and their transport management. In 2020, not much has changed. Transport management is still crucial and cities are only getting bigger. The thinkers of the time had not, however, thought of the Internet of Things and Big Data. But then, what will our cities of the future look like?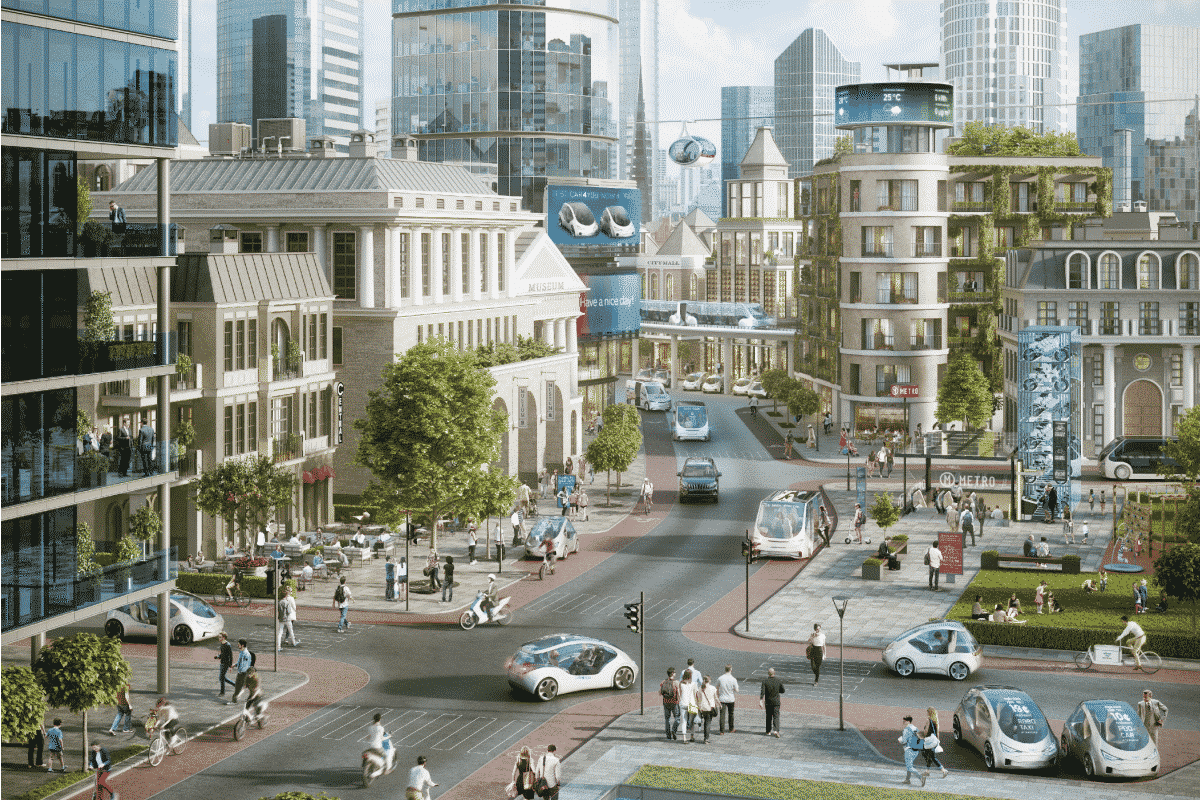 The importance of data for our cities of the future
Surely you've heard of it before, but do you really know why it's so important? The Internet of Things, more commonly known as the IoT ( Internet of Things ), works like a network in which all of your things. Car, alarm clock or watch are connected to produce and exchange data. The interest of these data? Automate processes and save time and productivity.
The goal is not only to reduce costs, but above all to increase productivity. Improve the user experience and reduce the energy footprint of our activities. Any information system, and by extension the IoT, makes it possible to use the right data at the right time to save time and improve efficiency. We access information, analyze it in real time and try to understand behavior and then better anticipate it.
And since the difference that we have from the visions of yesteryear translates into taking into account the liveability of the city through its intelligence, the challenges of connected cities are numerous. Collect real-time data on our use of energy, on car traffic to move people and objects smarter, and on the recycling of our waste. Today we are going to focus on two aspects that risk changing the face of your cities of the future.
More efficient use of the automobile
The core of the Industry 4.0 probably is the creation of a smart city that improves people's quality of life. Smart city is a business that applies advanced IT to areas such as urban transportation, environment, safety, housing, and welfare services. IT service company U Like is taking the lead in creating a smart city by developing a smart parking service app. Smart Parking Seongnam, one of the smart city transportation services in 2019. Smart Parking Seongnam is one of the Syncronicity project made by the cooperation of KETI, SeongNam Industry Promotion agency, and U Like. It was created as a part of IoT-based Smart City International Joint Technology Development Project. To strengthen the competitiveness of IoT and smart city industry in Seongnam-si.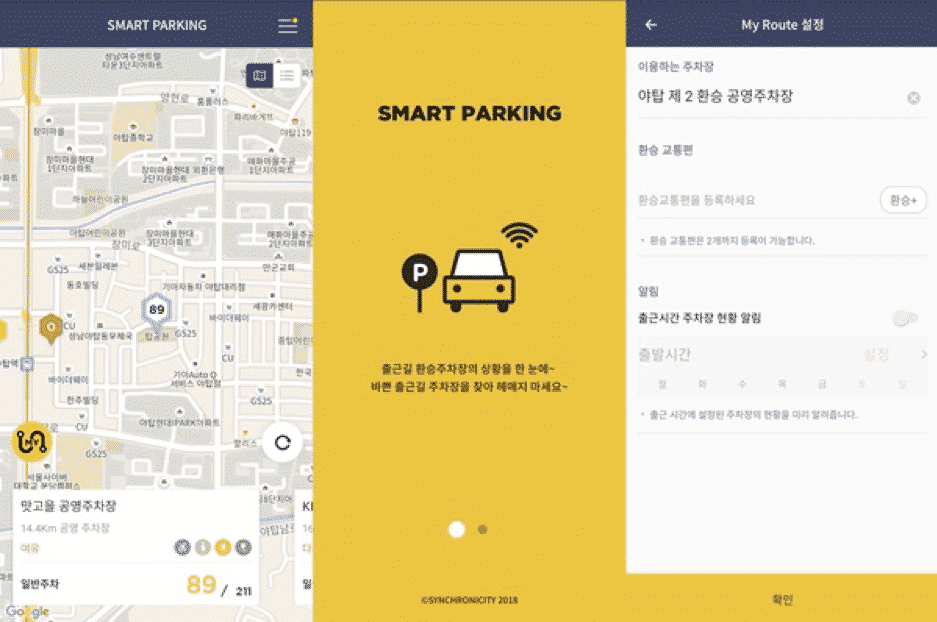 This service is an application based on the oneM2M technology adopted as an international standard technology for IoT, and can be used for free because it is for non-profit purposes. It provides real-time information on parking lot information in Seongnam-si and nearby transit traffic through notification and APP screen. This app is intended for all users who need information about Seongnam-si parking lots, city buses and intercity buses near the parking lot. And transfer information to other transportations like subways. It provides customized parking information service for not only parking lot users residing in Seongnam-si, but also parking lot users commuting to/from companies or business sites located in Seongnam-si and all parking lot users visiting Seongnam-si.
A quote from Synchronicity
We plan to update the parking lot recommendation feature incorporating AI machine learning technology that utilizes parking lot usage patterns, date, and weather information. Also, through continuous R&D investment, we are developing a business model with a paid parking lot for transfer. In addition to this, we are in the installation/development stage by suggesting a school zone safety service in Seongnam-si. The School Zone Safety Service is a service that is expected to help in taking various measures to prevent accidents in advance by collecting and analyzing traffic information data (speeding, driving frequency) in the child protection zone.
Some of the major apps U Like has developed are Smart Parking Seongnam (KETI), SK Rental Car (SK NETWORKS), Billycar (SK C&C), and WAVVE Sport Pro Baseball Service (Content Wave).
The city of the future must be careful
While these innovations are promising, we must not forget the risk that a dematerialized system can represent. We can, for example, evoke the sovereignty of data and the importance of anonymizing them. It should not be forgotten either that cyberterrorism exists. It is better to take the lead in training and training municipalities to deal with these kinds of events. The question is not whether such an attack will happen, but when it will happen. Estonia, for example, suffered a surprise cyberattack in 2007 and has since funded a cyber defense research and development program.