Due to the prolonged COVID-19 pandemic, going to school has become hard, and some kids are playing games. Some parents are sending their kids to academies despite the risk of being infected because they don't want their kids to fall behind. But in the midst of all this, there is a company that captivates the hearts of children and parents with an offbeat technology–by using the computational thinking-improving gamification designed for preschoolers and low-grade elementary school kids. And the company that made these innovative content services is the startup Minglecon.
This company located in Pangyo Techno Valley, known as the Silicon Valley in Asia, is drawing attention from both Korean companies and overseas investors.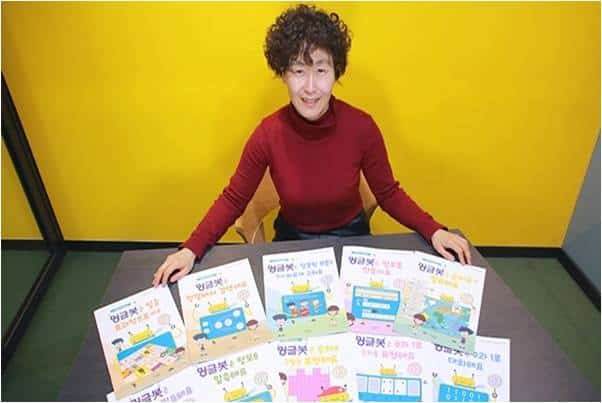 Gamification of education for children
Minglecon's flagship product that provides contents service based on gamification is the unplugged kit Minglebot and the mobile application "Please Help, Minglebot!". This app is a functional puzzle game for education that combines the concepts and principles of computerized thinking abilities. Which are pattern recognition, disassembly, abstraction, algorithm, and debugging by utilizing the Minglecon character Minglebot. It helps children solve problems they may encounter in their daily life. It is based on the basic concepts and principles of computing.
We offer gamification services that add games to various English education contents. Like math, art, science, manners, and information contents. We are not just adding content to the game. We are providing gamification service by integrating mobile, app, hands-on kit, steam robots, and AI robots.

Jin Hyeon-jeong, the CEO of Minglecon.
CEO Jin said she has learned a lot about how important motivation for children's learning is. And this led her to develop the content that added fun and enjoyment to education to heighten the achievement by reaching the academic goals quickly.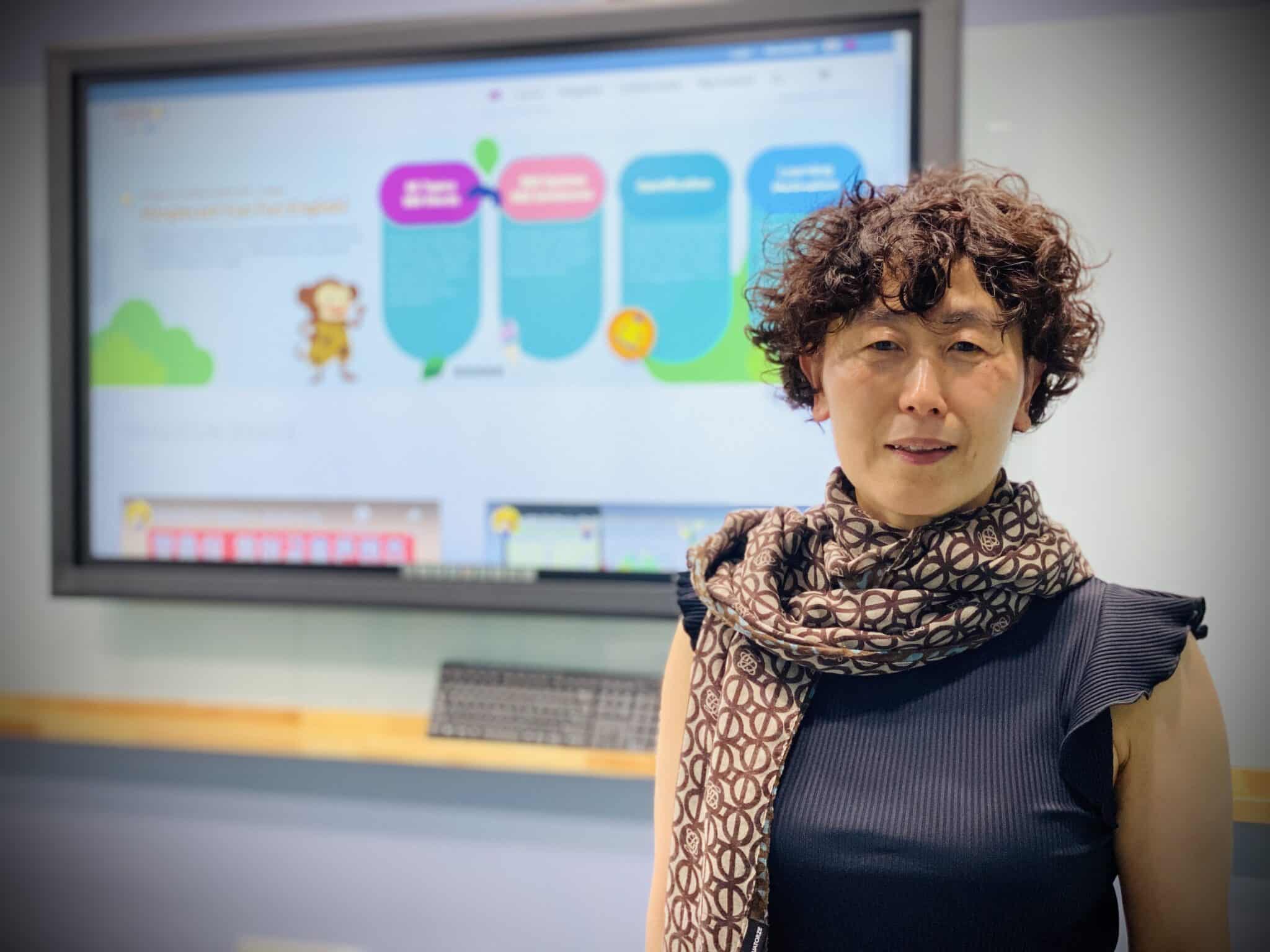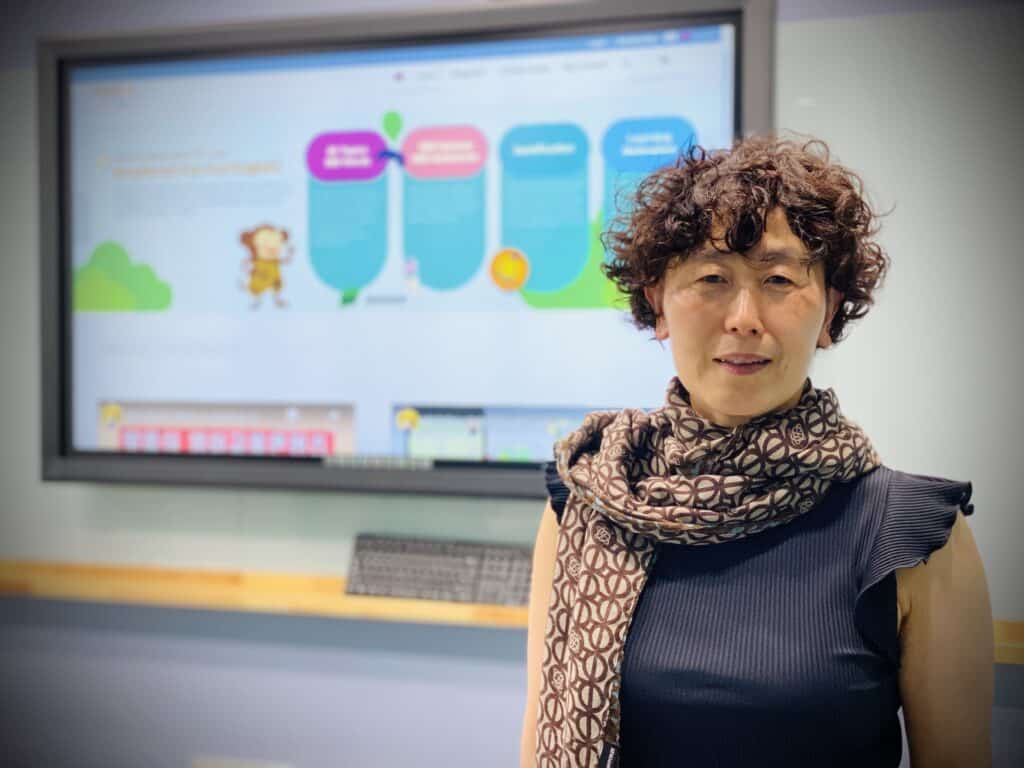 Minglecon Basketball English Word
With the good content service certification of the mobile English education app "Minglecon! Basketball English Word 240" in 2017. It acquired good content service certification for all of its current contents. Minglecon Jungle English 240, Circus English 240, and School English 240. The Good Contents Service Certification System is a system that gives a quality certification mark to excellent online content that people can trust and use. In May 2019, Minglecon signed a business agreement with an Indonesian educational game company Arsanesia. Then recently signed MOUs with Vietnamese coding companies. As such, Minglecon is actively promoting untact promotion and marketing by localizing its contents, publishing, distributing content bundles, and joint development of educational games.
Cultivate computational thinking
Computational thinking ability, which means problem-solving ability, logical thinking, and creative thinking, are the competence necessary for both children and adults. Minglecon, focusing on preschool children, lower-grade elementary school children, and the elderly, can easily access various business channels that can cultivate their computational thinking skills. Because the game is added to the contents in Minglecon's games, the users can try it without preconception and the fun and enjoyment can be heightened. In addition, the company's ability to plan and develop English content is also the strength of the company.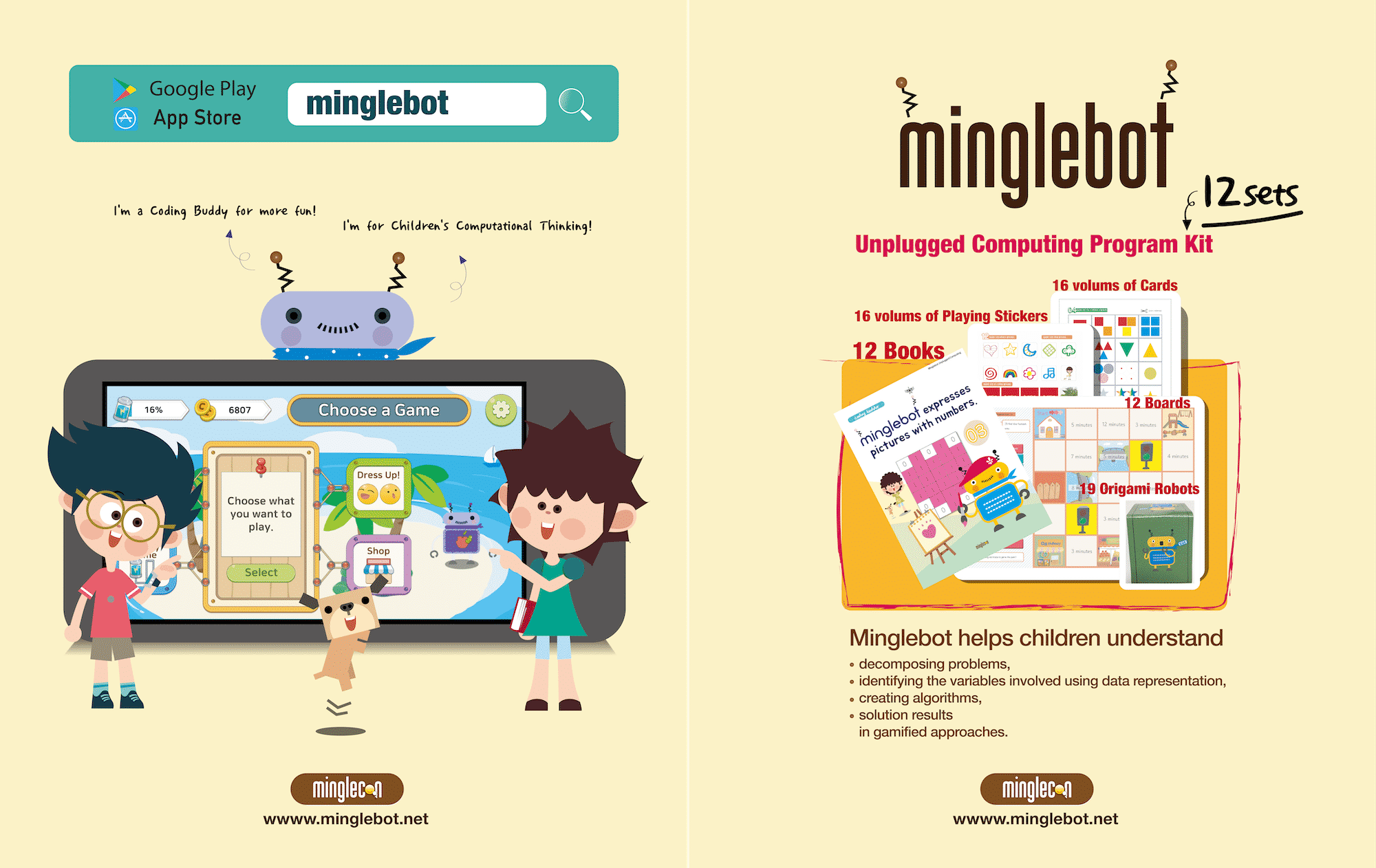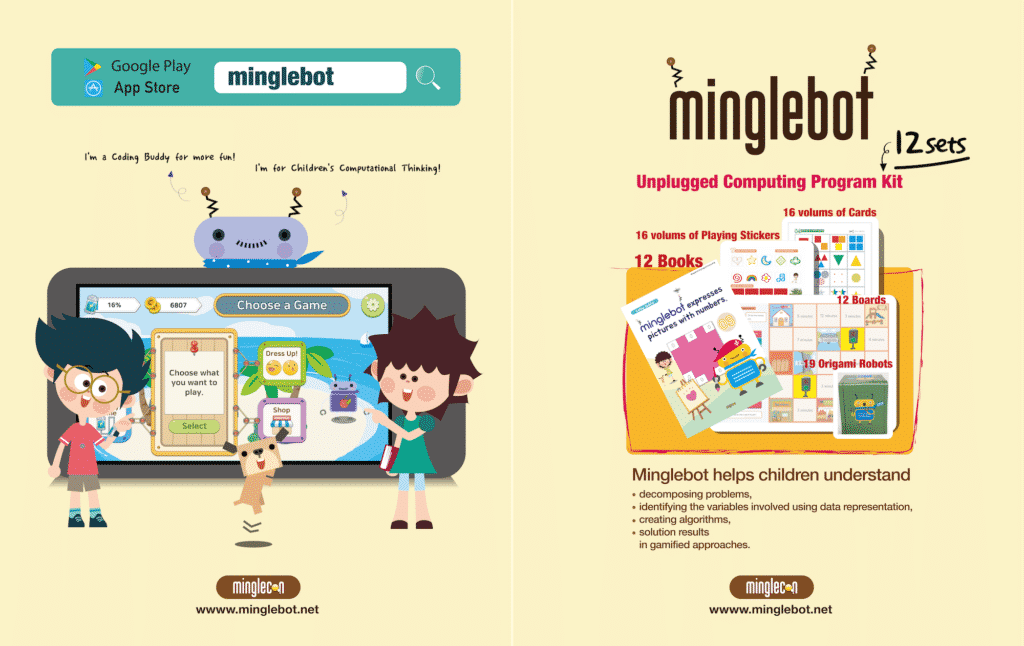 CEO Jin wants to donate Minglebot to the children and elderly in the region through networking with the content service companies in Pangyo Techno Valley. She said she chose Pangyo because it has good infrastructure for companies and systematic support by relevant agencies. She said, "Pangyo has many companies that provide knowledge-based infrastructure service and many relevant agencies. So I think we can have synergy if we cooperate,"
In the era of infectious diseases like COVID-19, face-to-face education and untact service should be performed together. The company is currently developing a streaming service that sets the time for streaming by synchronizing the current date and time and saying "Gather together." It hopes to meet more users by its streaming services "Please Help Us" and "Help, Minglebot."