Oplit is a planning solutions publisher that has raised €2.6 million worth of funding. It says the funding is to bring more agile production organization to manufacturers. This funding round was led by Newfund. Along with OSS Venture, Evolem, Kima, BACS-Innov, and several business angels. This seed round will allow the industry 4.0 solutions provider to triple its team and invest in R&D.
Purpose of Oplit's technology
Found in 2020, it put its technology to work for the needs of the industrial plants. During the work, it analyzed more than 50 production sites. Consequently, Oplit designed its solutions by rethinking the traditional processes and operating modes of industrial production. The objective of the business is to give manufacturers the ability to respond quickly and efficiently to structural and economic changes and uncertainties.
This financing stage will enable us to support even more manufacturers and refine the platform we are developing for them. In the context of reindustrialization in which Western countries are resolutely engaged, it is essential to offer agile and robust solutions to support the upheavals that industrial production is experiencing today. Our ambition is to offer these solutions.

Thibaut Wilhelm, President of Oplit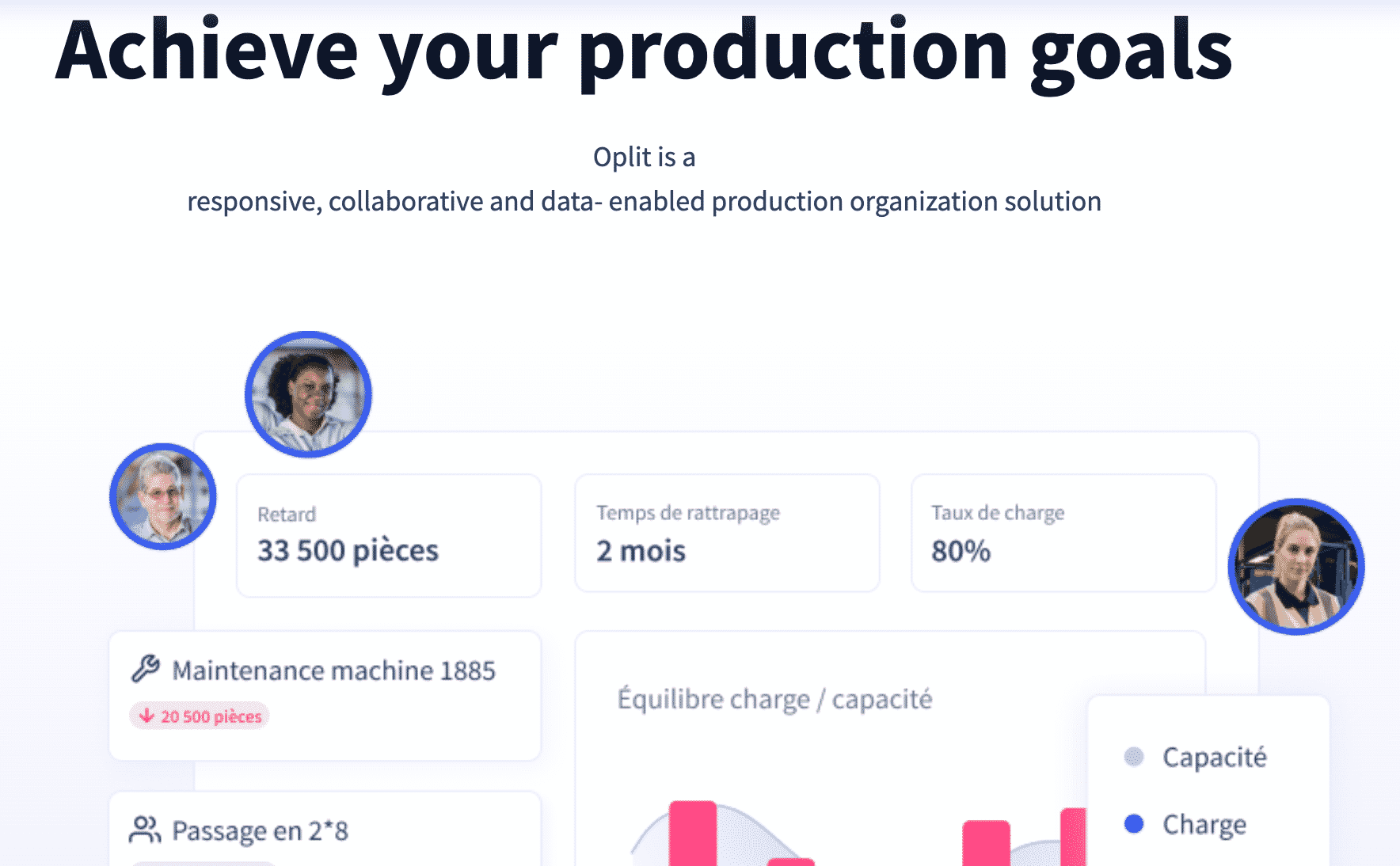 Features of Oplit
The interface is simple and intuitive. It enables information sharing between supply and production teams. Moreover, with advanced algorithms, Oplit quickly optimizes the performance of industrial sites. Unlike manual solutions, its solution allows automated data collection. Furthermore, simulation of different scenarios, continuous monitoring of production, and the use of artificial intelligence to identify possible improvements are also possible.
IT development methods have inspired production planning solutions. They provide:
optimized sharing of the constraints of each stakeholder
faster decision making
better agility with a more reactive organization
greater autonomy for operators to take into account constraints and objectives in an optimized way.
Plans with the investment – a first round to support Industrie 4.0
Oplit's team will grow from 6 to 20 people by 2022 end. Hence, it will be the main area getting the funds. Furthermore, product R&D will receive funding as well. This is required in order to continue improving the algorithm for reorganizing production. That too according to the availability of resources needed to complete all or part of an order. The goal is to offer more simplicity and transparency to manufacturers while ensuring significant profitability gains.
It was Oplit's vision and desire that convinced us: to put industrial processes through the prism of agile development methodologies in order to support the transformation of an entire industry by relying on the human skills it has developed over time. The user-friendly nature of this tool, which is used at all levels of the factory, was another decisive factor. These are the entrepreneurial visionaries that we want to support.

Zoé Mohl, Principal at Newfund