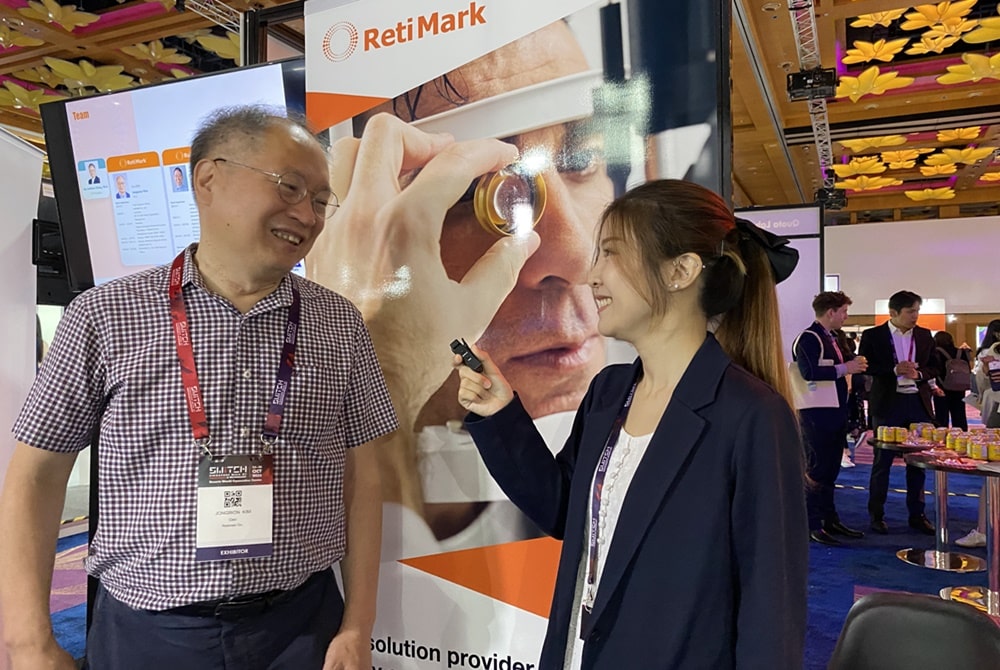 RetiMark Co., Ltd. (CEO Junkeun Chang, Jongwon Kim) attended 'SWITCH 2022 (The Singapore Week of Innovation and Technology 2022)', the global startup exhibition held in Singapore Resort World Convention Center between October 25th (Tues) and 28th (Fri).
RetiMark is a company that discovers protein markers through a proteomics-based platform technology, develops blood-based analysis algorithm software utilizing multiple reaction monitoring and AI, and provides a fast and accurate diagnosis of visual disorders.
They introduced blood and AI-based in vitro diagnostic technology for macular degeneration. A spokesman of Reti Mark said, "Macular degeneration is the leading cause of blindness in patients over the age of 50. This condition divides into the early stage of Dry Macular Degeneration and the late stage of Wet Macular Degeneration. Dry Macular Degeneration has no symptoms, but Wet Macular Degeneration has a steep decline in sight."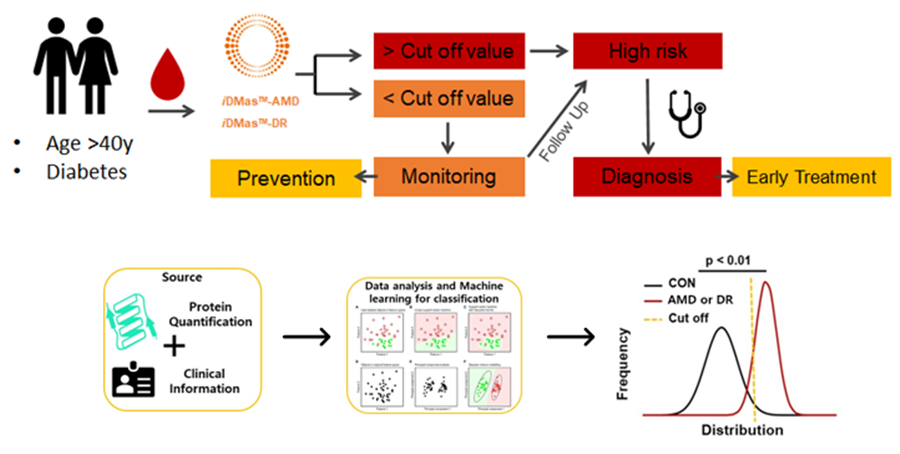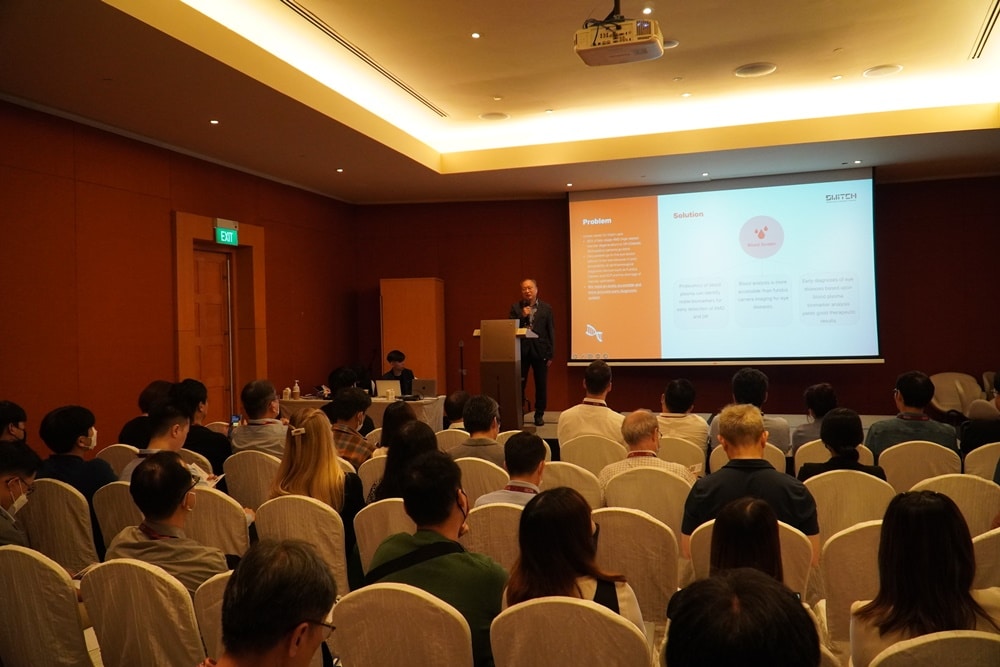 Continuing explanation, they said, "It is possible to prevent the progression into the wet stage by taking antioxidants in the early stages. With Wet Macular Degeneration however, patients only can avoid blindness if they treat the diseas early, when the symptoms of vision loss are still mild. Reti Mark is pushing for the development and commercialization of the blood and AI-based in vitro diagnosis platform to diagnose this condition early on."
RetiMark is setting out to commercialize a platform that combines AI with 'protein biomarkers' discovered from the blood for the early diagnosis of macular degeneration. The company's Macular Degeneration in Vitro Diagnosis Platform provides information regarding the possibility of macular degeneration. Detected biomarkers include: the number of protein biomarkers in the blood, risk factors for macular degeneration like age, if they smoke or not, etc., △and the use of the protein form of the 'complement factor H' (CFH) mutant gene, a risk gene for macular degeneration.
Having its 7th iteration this year, 'SWITCH 2022' is a global startup exhibition hosted by Enterprise Singapore, a public institution under the Singapore Ministry of Trade and Industry. Two organizations in KISED and Singapore's KSC Center (KISED 10, KSC Center 10) selected 20 Korean startups attending 'SWITCH 2022'. Between October 25th and 28th, the attending startups will be in the main event, where they will partake in programs like operating the K-STARTUP demo booth, K-STARTUP demo day, investor meetings, networking events, and pitching contests.