There are numerous retail startups, and for obvious reasons, everyone aspires to be the next big retail business. Online e-commerce sales are increasing despite a drop in brick-and-mortar shopping. The top retail startups that are generating the most buzz are listed below.
Showfields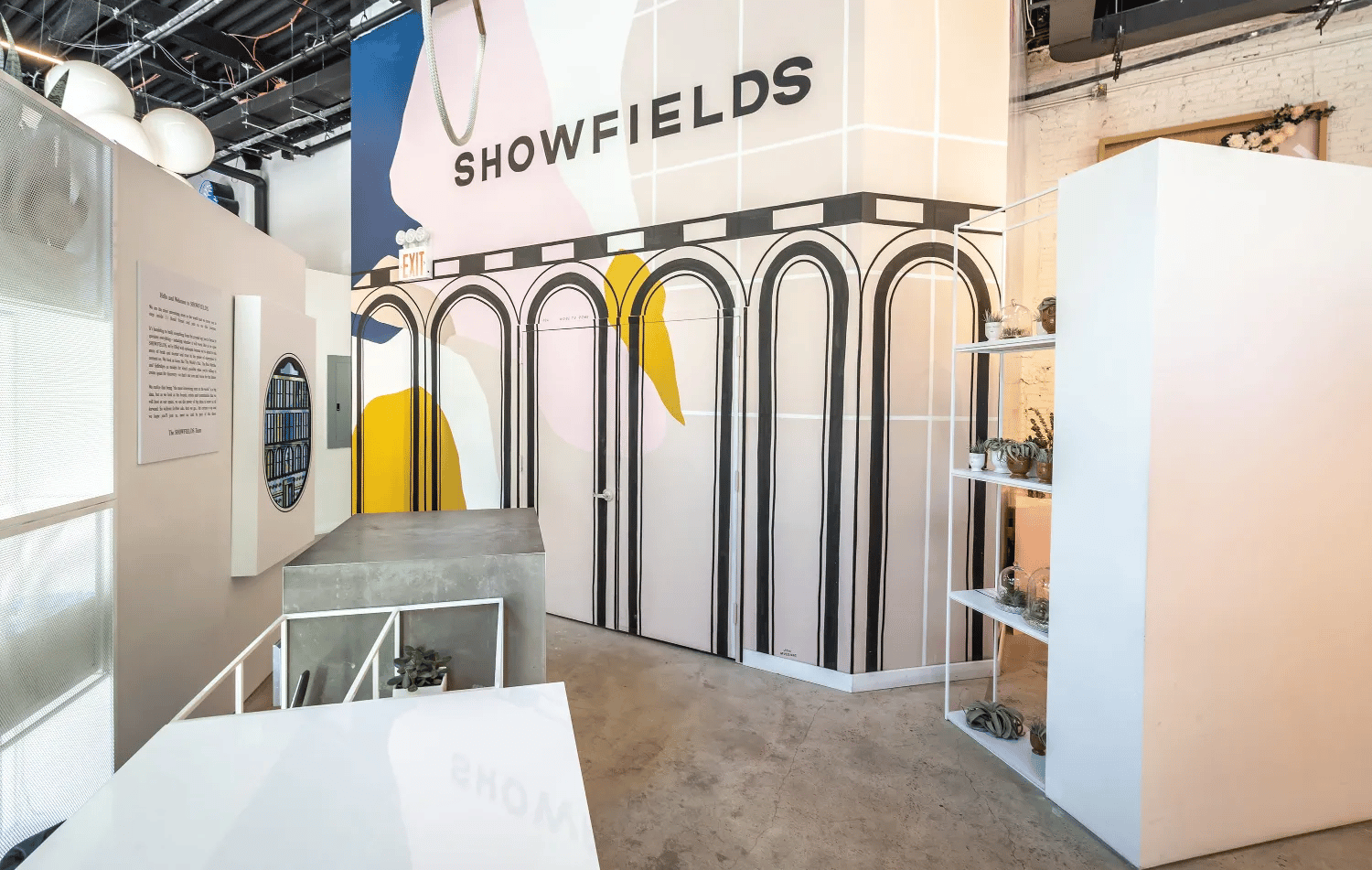 Showfields is a cutting-edge retail concept created to pique customers' curiosity and promote a feeling of exploration via ongoing interactions with the companies and communities influencing our future. In collaboration with businesses, they build a stage for immersive storytelling and open up fresh opportunities for offline expansion.
Additionally, you may "Shop by the mission" and decide what most aligns with your values. You may buy at this retail start-up knowing that your purchases support the local, woman-founded, environmentally friendly, and other food causes.
Borobabi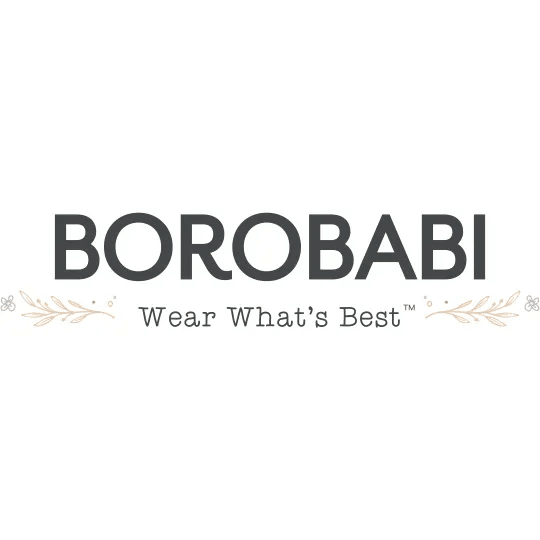 One of the most outstanding retail companies this year is Borobabi. By promoting lifetime returns on all of their items, their team is redesigning the direction of children's fashion. By doing this, they are promoting ethical circular fashion and empowering our community to minimize closet impact.
This retail start-up produces apparel that is made ethically and responsibly and is affordable for all parents. To safeguard the sustainability of our world for future generations, their circular model of using items that are responsibly sourced, upcycled, and recycled is the main hero of their tale.
Censuum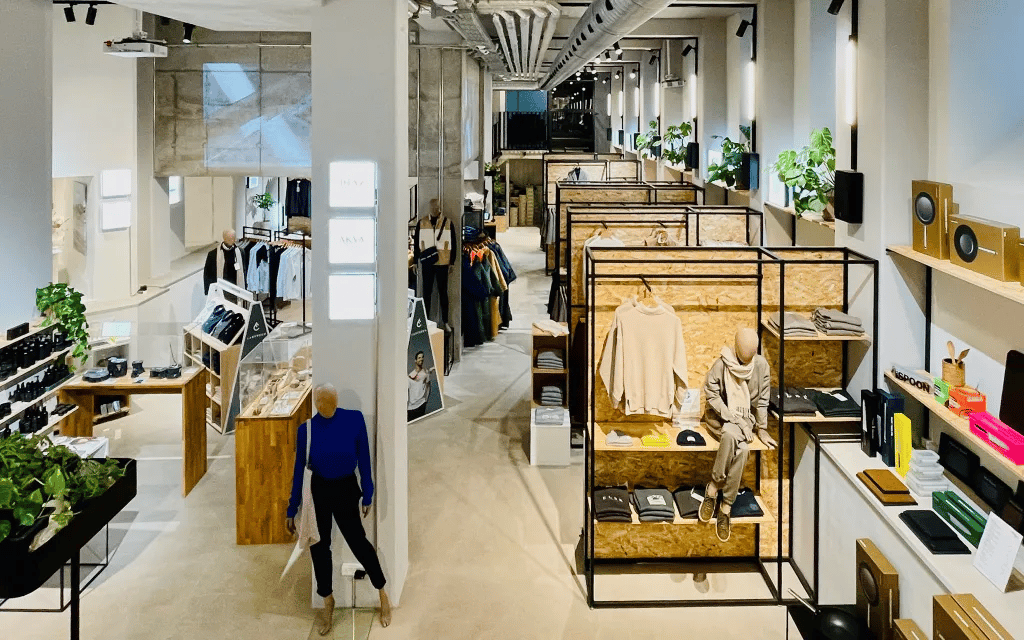 A collaborative shopping environment showcasing ethical online companies is provided by Censuum. They have created a platform for online firms to increase sales and marketing through physical retail or co-retailing that is subscription-based.
The platform may be used to test physical retail, widen your present customer base, pilot new items, learn more about your existing clientele, add new ones, work with other incredible businesses, split costs, play to each other's strengths, and a lot more.
1822 Denim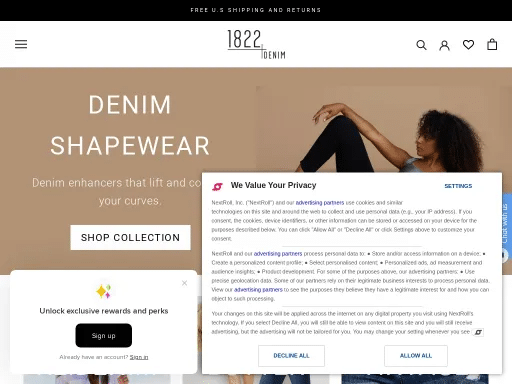 One of today's most promising retail firms, 1822 Denim, is dedicated to the three brand pillars of inclusion, technology, and sustainability. The company was founded on the idea that denim should be stylish, affordable, and supported by a cause. Their team made the decision to defy the limitations of conventional sizing techniques in order to establish a new benchmark for inclusivity and sustainability.
Therefore, as they say—and we wholeheartedly concur—they're more than just a brand; they're a community of fashion trailblazers who think it's time to reconsider the conversation surrounding sizing, that high-quality denim shouldn't be prohibitively expensive, and that every woman should own a pair of jeans she feels confident in. This tech company from Latin America is an apt examples for other retailers
Way
Innovative Retail Company Way created software that enables tech companies to improve their experiences quickly. They offer automation, convenience, simplicity, technology and other tools so you may define all the possibilities with deep learning.
In order to achieve brand consistency across all touch-points and to truly live up to your brand, you also develop the experience and carefully select the host for your forerunner ventures. Way is, to put it briefly, a straightforward, scalable software platform for quickly curating, creating, and launching brand experiences and events.
Bulletin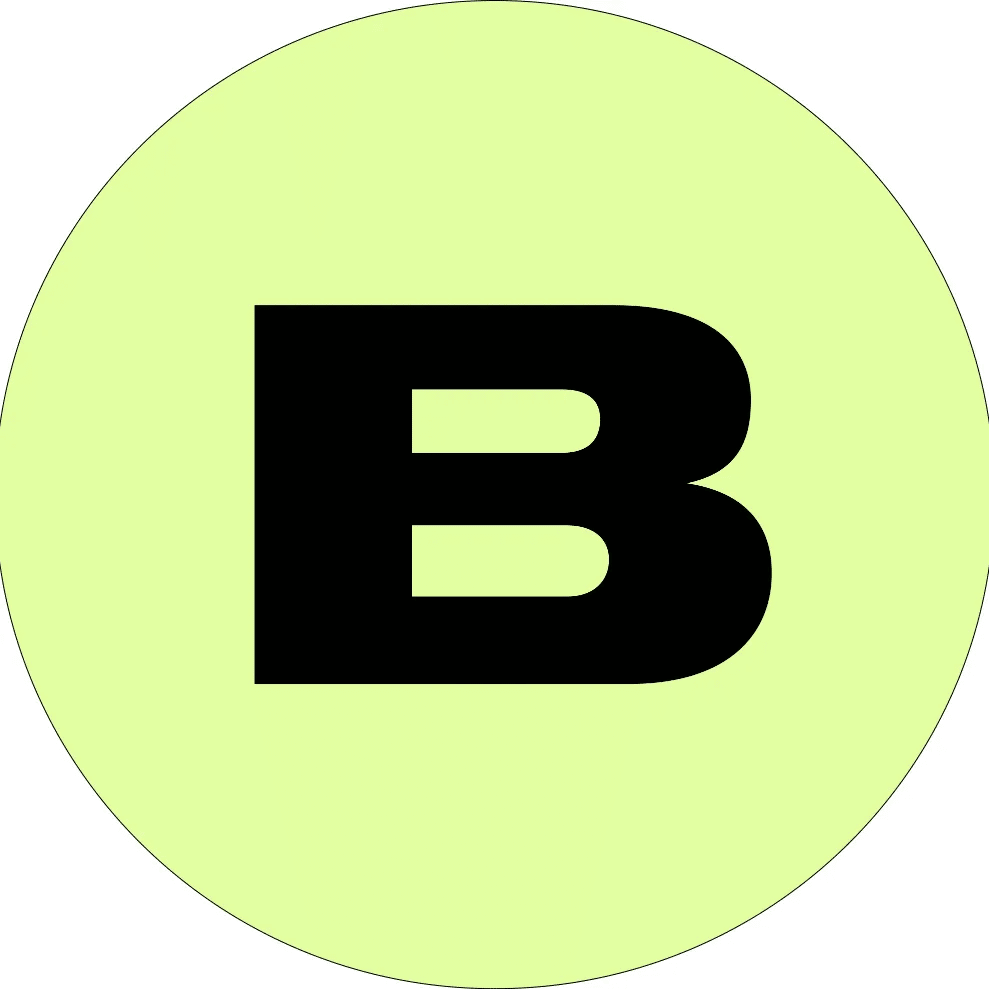 Giant & small retailers can find, connect, and shop for the world's top brands at Bulletin, a premium e commerce wholesale marketplace, and small businesses community. Discovering outstanding things, connecting with best-in-class brands, and running a full wholesale operation are now simpler than ever thanks to this retail company.
As former merchants, the Bulletin founders set out to create both a marketplace experience that "helps them uncover the very finest brands – the ones customers will notice, fall in love with, and keep coming back for" and a wholesale solution that assists businesses with cash flow. Although their team claims that this is just what all brands and merchants deserve, we would classify this retail company as innovative.
Camp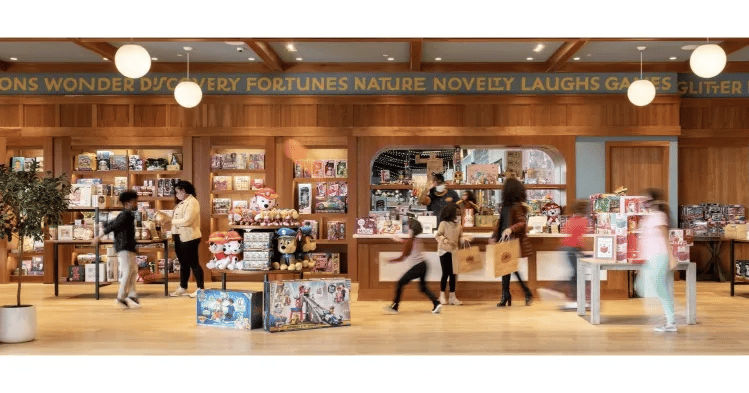 Another amazing retail company is Camp, which is renowned for its utterly distinctive shop/play hybrid experience at its physical sites around the US. Every surface in CAMP shops is a seamless fusion of play and merchandise. Themed experiences change on a regular basis.
With skilfully selected product collections, lists of the best toys, advice on contemporary play trends, and an abundance of enjoyable activities to enjoy together, in past few years, it is clear why Camp is quickly becoming a preferred location for some enjoyable and original family time and gathering loyal community.
Conex
Conex is a business devoted to creating ground-breaking remedies for the premium cosmetics industry. The goal of this retail company is to give clients a fresh method of interacting with customers in a retail setting.
Their innovative cosmetics display solutions, which are intended to be a turnkey system featuring a cutting-edge artificial intelligence system, are what earned them a spot on the list of the finest retail companies.
Conex is enabling shops to communicate with customers in a straightforward manner while providing the most accurate and individualized information with such a solution.
Burrow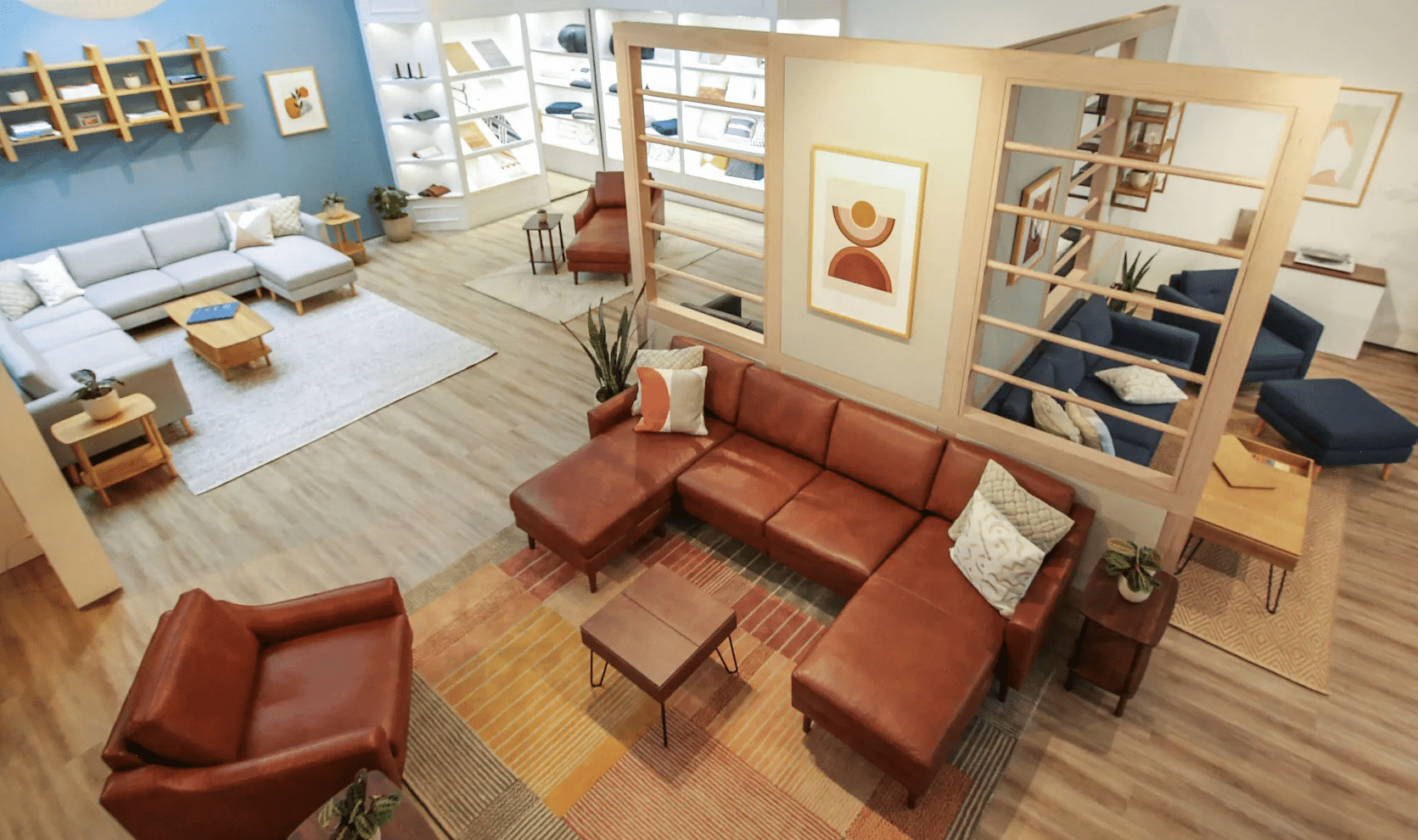 Burrow is not your typical furniture business. Burrow is now approaching furniture from a different angle after growing irritated with sacrifices made between quality, cost, and ease. They concentrate more particularly on three key changes: a modular platform, an emphasis on form and function, and an investment in community and experience.
American Mid-Century Modernism and modern Scandinavian style, two of the most sought-after design trends in history, serve as the foundation for their studio's work. The modular assembly, built-in chargers, and multi functional trays are just a few of the wonderful, practical elements that this retail start-up is always striving to introduce since style is meaningless without substance.
Standard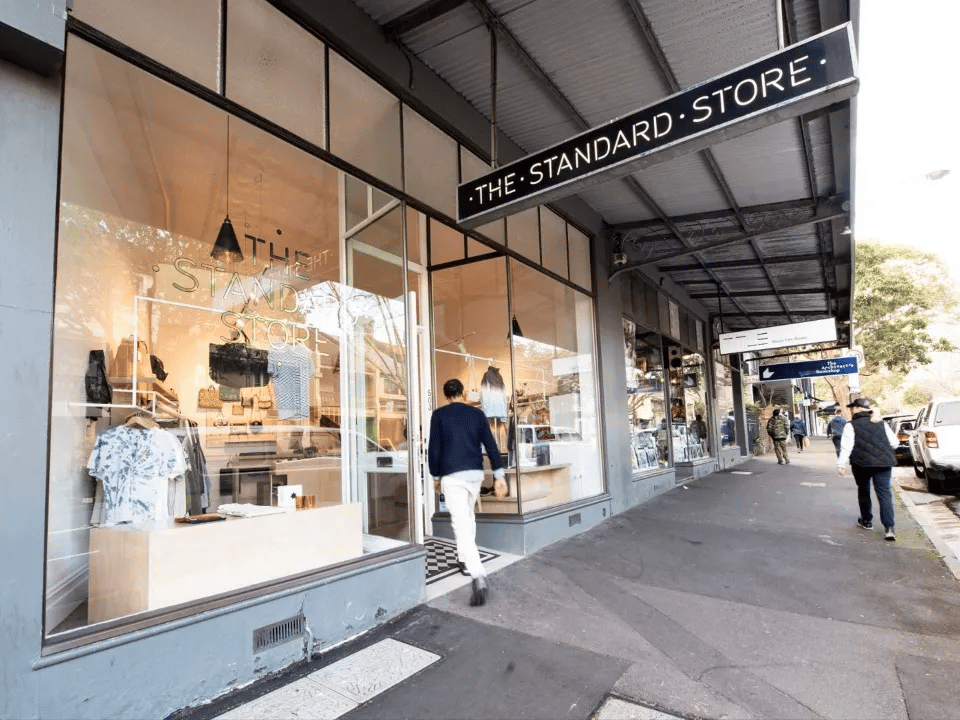 Startup Standard is fundamentally changing the retail sector. With the Standard platform, consumers can go in, grab what they need, and leave because it is the first checkout-free solution that operates in any current business. There will be no more standing in line, pausing to pay, or scanning anything.
The company's machine vision and AI-powered solution, which represents a significant advancement for retail tech, is the only one that can be rapidly and simply integrated into retailers' current storefronts.
A better buyer-supplier connection can be readily established, which will help shops get more devoted consumers. It also helps retailers quickly give an incredible new shopping experience to customers.
Conclusion
Here are some of the top retail startups around the world making their names based on their best services. There are so many retail startups that are growing and expanding their services all over the world by creating innovative technology that helps people.