The Gyeonggi Content Agency formed the Gyeonggi Content Agency Hall at CES 2022, which was held in Las Vegas from January 5th to 7th, to raise the awareness of Korean startups. In addition, it actively promoted the Gyeonggi Content Agency Hall to media outlets, YouTubers, investors, and buyers around the world.
CES returned to Las Vegas after two yearsin a hybrid online and offline form. There were 11 indoor and outdoor exhibition spaces, and welcomed more than 40,000 on-site participants, including 1,800 media outlets. Among these, 30 percent were participants from outside the United States, from 119 different countries.
According to the organizer, Consumer Technology Association (CTA), there were roughly 300 Korean companies that participated in CES 2022, the second largest after the United States. Not only large and medium-sized companies, including Samsung Electronics and LG Electronics, but also various startups from around the world were present.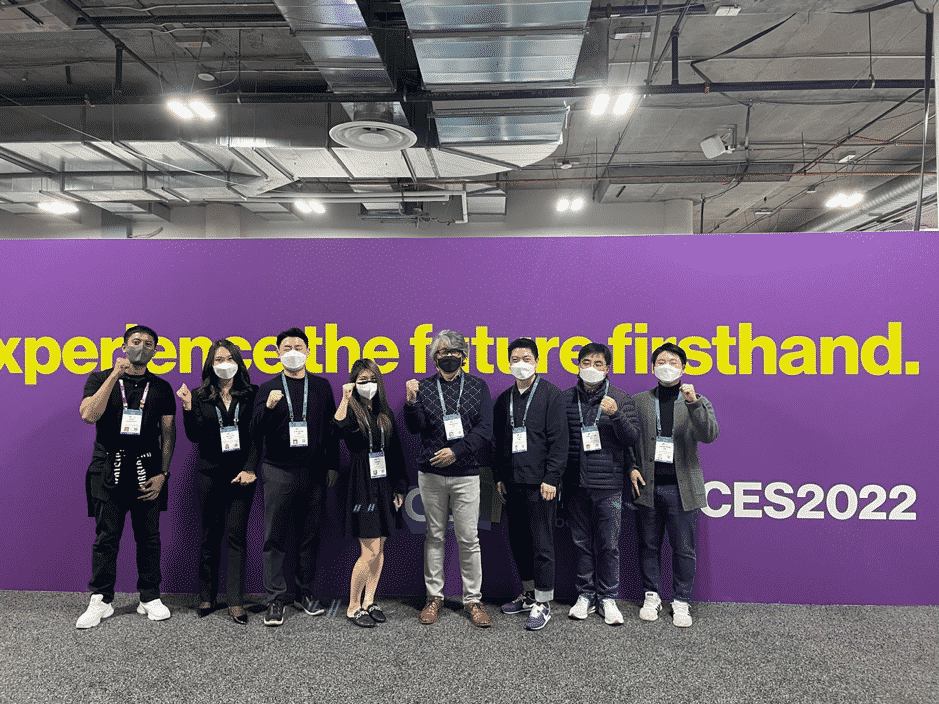 A total of six startups participated through the Gyeonggi Content Agency. Amongst the participating startups at CES' Eureka Park were
THE2H's VR/AR game
Red ROCK's Smart Ring Mouse
IDEACONCERT's webtoon movie production solution
TOONIVIE Neuro Circuit's hair loss care application BAYABAS
GENIBOT's coding robot'GENIBOT
Rima Entertainment's Mutabus: New AI Studio
The six startups that participated through the Gyeonggi Content Agency showcased the excellence of Korean startups to the world through this exhibition.

Meanwhile, CES, is the world's largest IT exhibitionwhere you can grasp the flow of the global home appliance industry at a glance. It is hosted by the Consumer Technology Association (CTA) and is held every January. AVING NEWS, which has been covering CES for 16 consecutive years, has been delivering the most news around the world every year since 2006, and has hosted the Best of CES 2022 to select the most innovative products and technologies and the Best of 'Made in Korea' to select notable Korean companies. In addition, AVING LIVE, which addresses issues at the CES site, was held for seven days, including Media Day.
* Special Reporters: Ashley Kim, Joseph Choe, KidaiKim, Dongkwan Kim, Mokkyung Lee, Sangun Choi, Yeawon Choi, Wansu Kim, James Lee