On Wednesday last week, Huawei began selling Chinese-made electric cars. These cars are equipped with Huawei's powertrain system and in-car infotainment solution. The company said that this move could offset a drastic decline in its global handset business resulting from US restrictions limiting its access to crucial technology.
More details on the EVs and Huawei
Three electric crossovers fitted with a Huawei's electric drive and car connectivity system, Hicar, were on display at a Huawei store in Shanghai on Tuesday when the company announced during a press event that it would begin selling cars in its home country via its retail network.
The cars are called the Series SF5 and are made by little-known Chinese carmaker Chongqing Sokon Industrial Group. The extended-range electric vehicle will be the first car model available for test drives and purchase via Huawei's online shop and 12 domestic flagship stores beginning Wednesday.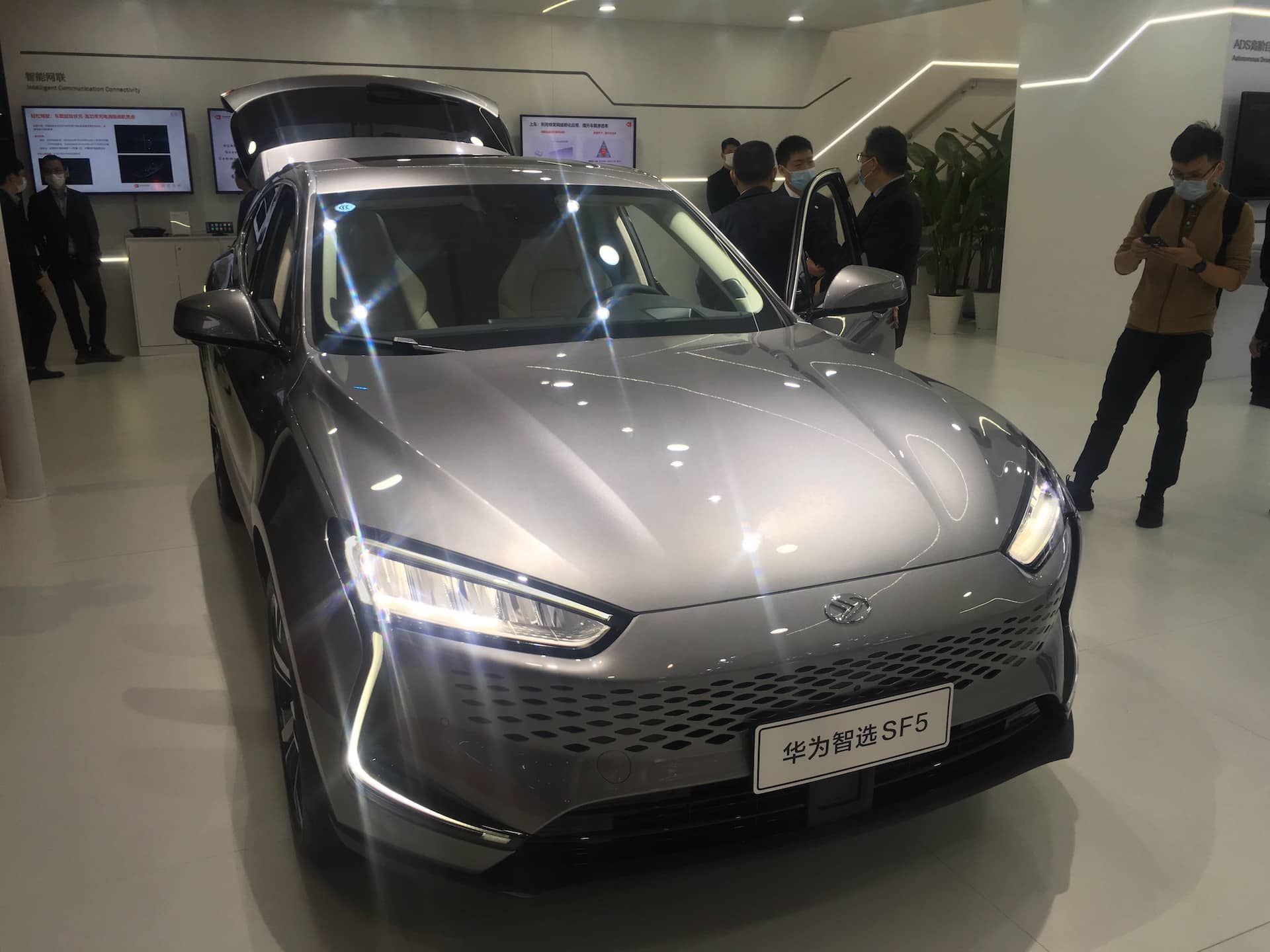 On Huawei's expansion plans
Chinese media reported citing Richard Yu, CEO of the company's consumer business unit that Huawei aims to assuage customer range anxiety with the plug-in hybrid, which has a driving range of 180 kilometers (112 miles) in all-electric mode and more than 1,000 km powered by a gas engine. The SUV is priced at around $33,365 and up and is scheduled for delivery beginning in May.
Yu told Chinese media on Tuesday in Shanghai that he expected the company's expansion into smart and electric vehicles would make up for the losses in its mobile business, acknowledging that its core business "has faced significant difficulties" under US sanctions.
Growth in Huawei's revenue from overseas markets sank last year after the Chinese telecommunication giant lost its access to American-made components due to US sanctions.
Reuters reported in February that Huawei was in early discussions to sell two of its premium smartphone lineups, which the company later denied. Huawei in November sold its budget phone brand, Honor, to a state-backed consortium.
Results so far…
With its strong technological capabilities and an ambitious expansion plan, Huawei has quickly emerged as a major force in the Chinese auto industry. It is eyeing the fast-growing intelligent, connected, and electric vehicle sector.
As reported by the SCMP on Saturday, state-owned automaker BAIC released the Alpha S, the first electric sedan under its premium EV brand Arcfox. The first production model is now equipped with Huawei's full-stack hardware and software solutions, including its Harmony operating system and more than 100 key components such as Kirin chipsets.
On Monday, Ford manufacturing partner Changan Automobile announced at the Auto Shanghai expo that it will launch its first premium EV model co-developed with Huawei and battery supplier CATL by the end of this year.