Nio sports sedan model ET5 was revealed which is a second fully electric premium sedan. It features an automated driving system, a fresh design, and a lower price point, to reach a larger customer base.
Why is it making the headlines?
Chief executive William Li said he expects the Nio ET5, will help the company attract more younger and female buyers. It is priced 25% cheaper than the brand's first sedan model ET7.
Details on the Nio sports sedan
The new ET5 sports sedan comes with the same hardware package as the ET7. It includes a dozen ultrasonic sensors, 11 cameras, a Lidar unit, and Nvidia's Orin autonomous driving processors. This allows the vehicle to detect its surroundings using supercomputing power.
The new sedan comes in a rainbow of nine different hues. Surprisingly, it includes soft pink. Nio has used such a shade for its models for the first time.
It also features an in-car information and entertainment system equipped with custom augmented reality (AR) glasses that can project information onto the windshield for drivers.
Priced from RMB 328,000 ($51,430), the ET5 sedan is scheduled for delivery in the third quarter of 2022. The price could be as low as RMB 258,000 if a customer pays a monthly rental fee of RMB 980 for the use of batteries.
Nio also announced Saturday that it will begin delivering the ET7 on Mar. 28, 2022. ET7 and ET5 can achieve more than 1,000 kilometers (621 miles) on a single full charge with a new 150kWh battery pack.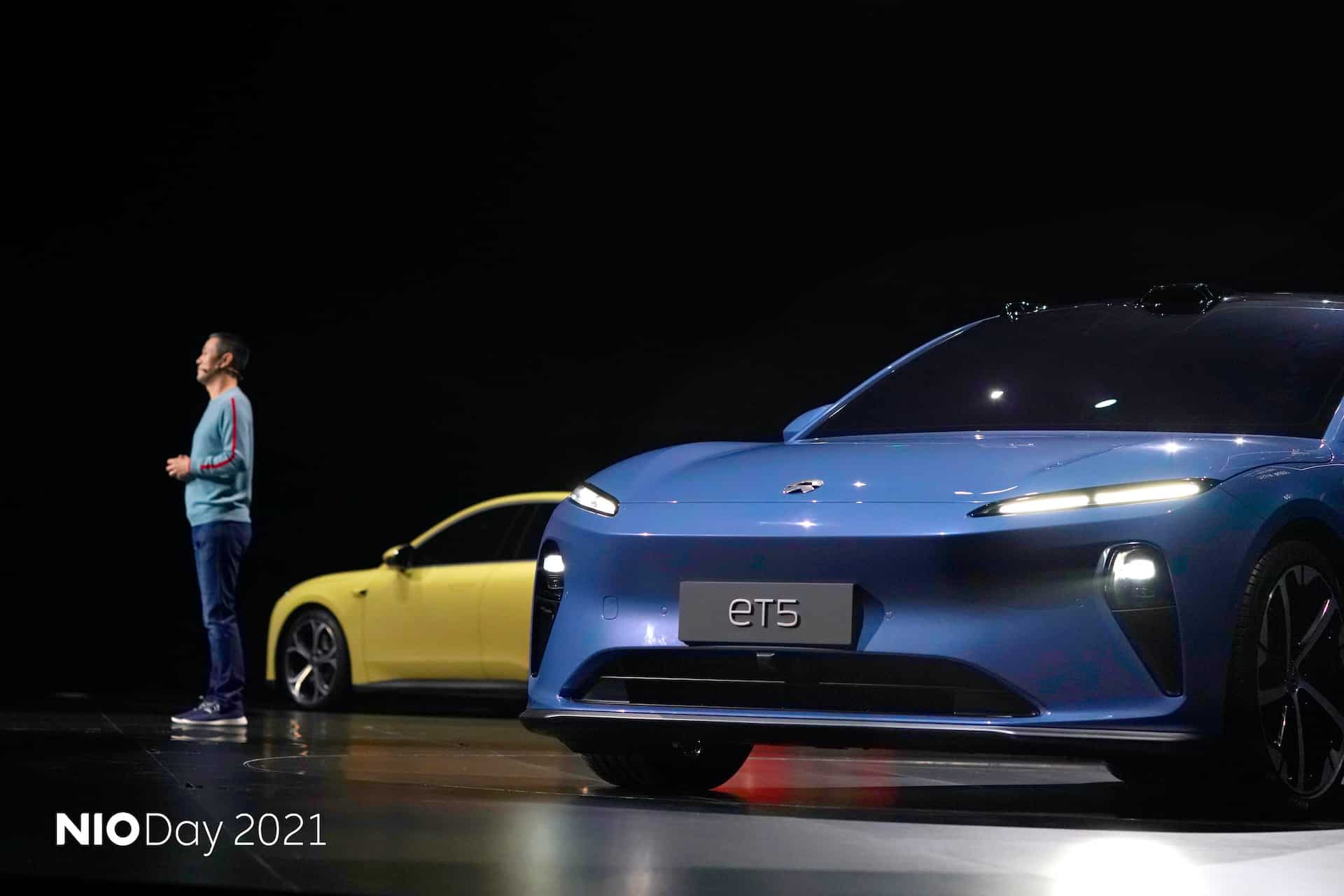 Context
With three existing models, the seven-year-old Nio had so far delivered 80,940 vehicles to customers this year, a 120% yearly growth rate. Nio's peers Xpeng Motors and Li Auto delivered 82,155 and 76,404 vehicles respectively during the same period. With a similar price range, Nio's ET5 will compete against Tesla's popular Model 3, Xpeng's P7, and Geely's premium EV model Zeekr 001.