This is the read that would inspire you! Our leaders inspire us; the people doing better than we push our minds to its limit and motivates it to do more; this read is all about it.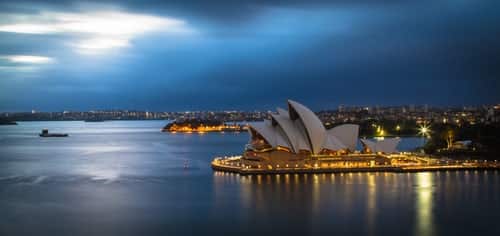 We will tell you about the top 10 most influential people in business Australia; maybe, the next one could, be you?
Let's get to know them a little
Dr. Andrew Mackenzie
He is one of the top business leaders in Australia. He is an excellent geochemist, along with being an exceptional leader. After working closely with the biochemist industry and gaining an experience of 22 years along with working alongside BHP billiton.
His mindset and working techniques have given immense success to any firm that he was done with, gaining him numerous awards and a sparkling business.
Mike Cannon, Brookes
Combining a public speaker with a great business mind, this is how I would describe Mike Cannon. This is because of his fan following and his net worth, which is around $13.5 billion.
This is because of Mike's smart business mind and his shares in numerous companies. He makes sure that his voice is heard and trusts us; people do listen to him.
Ian Silk
With 2.3 million people as its member, the Australian fund is an organization running with full potential, and Ian silk, because of his exceptional skills, is the chief executive there.
Ian is a man of his own words, and he doesn't back off when it comes to defending his industry and policies.
Lindsay maxsted
Lindsay is that typical business mind that we all get inspired by. He is the chairman of Westpac and has been the chairman of around ten more companies previously.
He has a cunning mind with astounding ideas that any firm would like to have when it comes to promoting business.
Geoff Wilson
Starting just when he was 16, coming a long way, and having responsibilities of being a politician and businessman together, Wilson has achieved much in the corporate world.
He has an investment fund of his own, which helps you invest in over 86000 companies with additional benefits.
Peter Coleman
The CEO of the woodside petroleum industry in Australia, it's safe to say that Peter is the leading business tycoon.
He is an expert in battling with different issues regarding his work, but still standing strong, he gives the perfect example of being a business leader.
Andy Penn
Andy Penn is one of the chief executives of Telstra; he is known for his cutting-edge ideas regarding the growth of the firm, which eventually benefits the government.
Hamish Douglass
The founder of the Magellan Global Fund is known for his strength and perseverance. He was free healthy when the fundraising industry was going down.
Andrew Forrest
He is an iron-ore giant with a net worth of $1.2 billion. He made a fortune out of his foundation and has been working with several giant corporations since then.
Amanda Lacaze
Breaking the glass ceiling and founding Lynas corporation, she is one of the leading inspirations for women in the corporate world.
Seeing how she nails in the metal and mining industry is truly daunting.
Final verdict
This read is your perfect guide to learn from the finest. If you are looking to build and learn business in Australia, these great personalities will surely help you out. You can learn a lot from their personal lives as well as business lives.