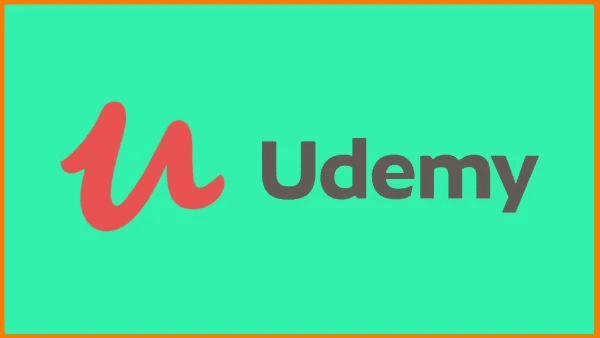 Teachers and students are connected through a platform called Udemy. Students from all around the world can use it to find a variety of interests and learn new skills. Teachers may teach children and earn money online while this is happening.
Udemy's courses span a wide range of topics, including web and mobile development, digital marketing, programming, software testing, cartooning, digital photography, and the English language. The platform provides assistance to instructors who wish to start creating and disseminating paid courses. Instructors may even learn how to create courses that students would value in order to improve their revenue.
In this article, we are analyzing Udemy ed-tech startup with its working structure and features.
How Udemy Work?
You may discover courses on Udemy taught by professionals from across the world on a variety of topics. Others provide you with instructions on how to perform music or the arts, while others give you suggestions on how to have a healthy lifestyle. Some of these courses cover technical and business abilities. You may discover everything you want to learn on Udemy.
You can enroll in courses for as little as $20 on Udemy thanks to a tonne of promotional coupon codes that will save you money on programs that would often cost $150 to $200! Depending on the percentage discount you obtain using a coupon code, you might be able to enroll in a pricey course for as little as $10.
Forget about the enrollment meetings and assignment due dates. You are free to enroll whenever you like if a course is offered on Udemy. View or listen to lectures, complete assignments, take notes electronically, download supplements, and communicate with instructors and other students about the course material. There is no specific time limit for any course, so you may do it at your own leisure.
After finishing a course, Udemy will send you a completion certificate that you can share or print. It looks great on your CV and you can even use some of it as evidence that you are pursuing a certain technical certification.
Key Advantages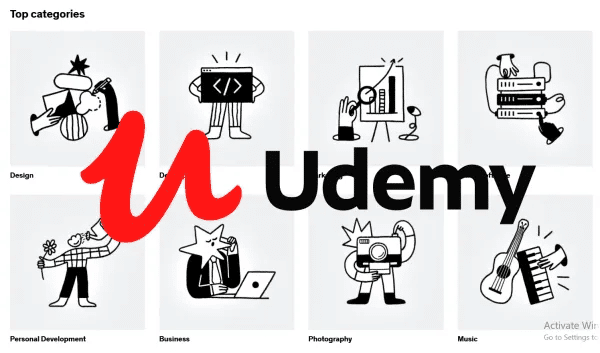 Udemy's capacity to promote courses through retargeted ads, search and discovery campaigns, email campaigns, partnerships with major specialty content websites, course quality certification functionality, and assignment-sharing capabilities are some of its primary advantages. Details are provided below:
· Course Marketing Functionality
One of Udemy's standout features is its course marketing capabilities, which enables instructors to sell their own brands to the appropriate audience and students while also promoting their courses. Udemy offers four options for instructors to advertise their courses: retargeting advertisements, promotions from outside partners, email campaigns, and search and discovery.
· Retargeted Ads
This feature allows instructors to communicate with the public or students who have looked at, wish-listed, or previewed a course but did not purchase it. Its course marketing will appear on other websites or in the Facebook news feeds of its students.
· Upskilled Workforce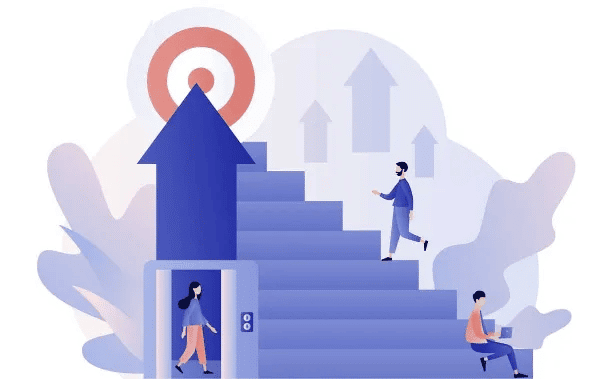 locates employees with the necessary skills and negotiates the constantly evolving tasks in the contemporary workplace. provides firms with capability gaps with a fast, cheap personnel upgrade. Experts teach skill-based courses.
· Search, Discovery, and Email Campaigns
Udemy assists teachers in enhancing their courses' platform searchability. Additionally, this online learning platform runs email campaigns to assist teachers in marketing their courses to the appropriate demographic. Based on the student's individual behavior and previous purchases, the emails are customized.
· Culture of Learning
Teaches and develops staff via a range of self-paced programs. This enables a company to promote education in an affordable way. gives businesses the chance to devote more time and attention to development prospects. develops a culture of constant development.
· Increased Efficiency
Gives employees the chance to develop their abilities and work more effectively. Given the rapid rate at which jobs are changing in the current period, more automation makes it a significant time and money saving. allows HR employees to concentrate more on advanced staff development and less on manually entering information.
· Happier Workforce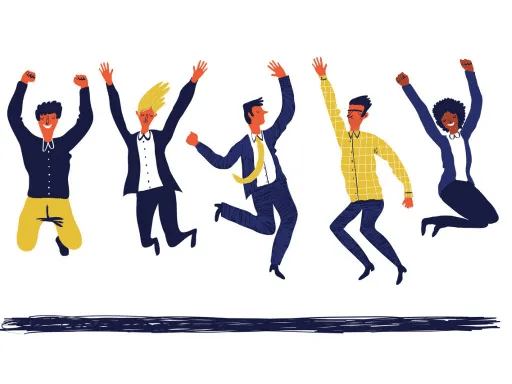 One of the top requests for employees in any sector is the opportunity to learn new skills and advance in their positions. Users of a course library can broaden their horizons, achieve their professional objectives, and feel better about their place of employment. demonstrates the degree of commitment with commitment to people.
· Partnership
Udemy assists teachers in advertising their created courses by partnering with Groupon, LivingSocial, and other daily deal websites.
· Course Quality Checklist
This feature gives teachers the peace of mind that their courses are professional, marketable, and able to give their students a unique and supplementary learning experience.
· Assignment Sharing
Assignments are provided to Udemy students so they may put the education and training they received from their selected courses to use and hone their abilities. In order to get or offer comments, students can even share their completed projects or other products with other students.
Industry Expertise
One of the earliest venues for Massive Open Online Courses was Udemy, which was developed by Eren Bali, Gagan Biyani, and Oktay Caglar. Bali was raised in a little Turkish community with a one-room school. He first met the co-founder Caglar in college.
The Founder Institute is a networking event and company incubator where the two first met Biyani. In search of technological leads was Biyani. The three eventually started their business in Silicon Valley and collected $1 million from angel investors in the same year. The business secured $12 million for its Series B investment in 2012.
The original founders are still active in the IT entrepreneur sector. At the fledgling SpeedDate, where Bali was the Director of Engineering, Caglar, and Bali both worked. Biyani started the failing business Sprig, served as a Growth Advisor at Lyft, and contributed to TechCrunch.
Conclusion
It appears that Udemy has maintained its standing as a business that values education. It is adored by students from all around the world and provides some incredible-quality courses in addition to free learning resources. Whatever you want to study, Udemy should have the resources to help you accomplish it.