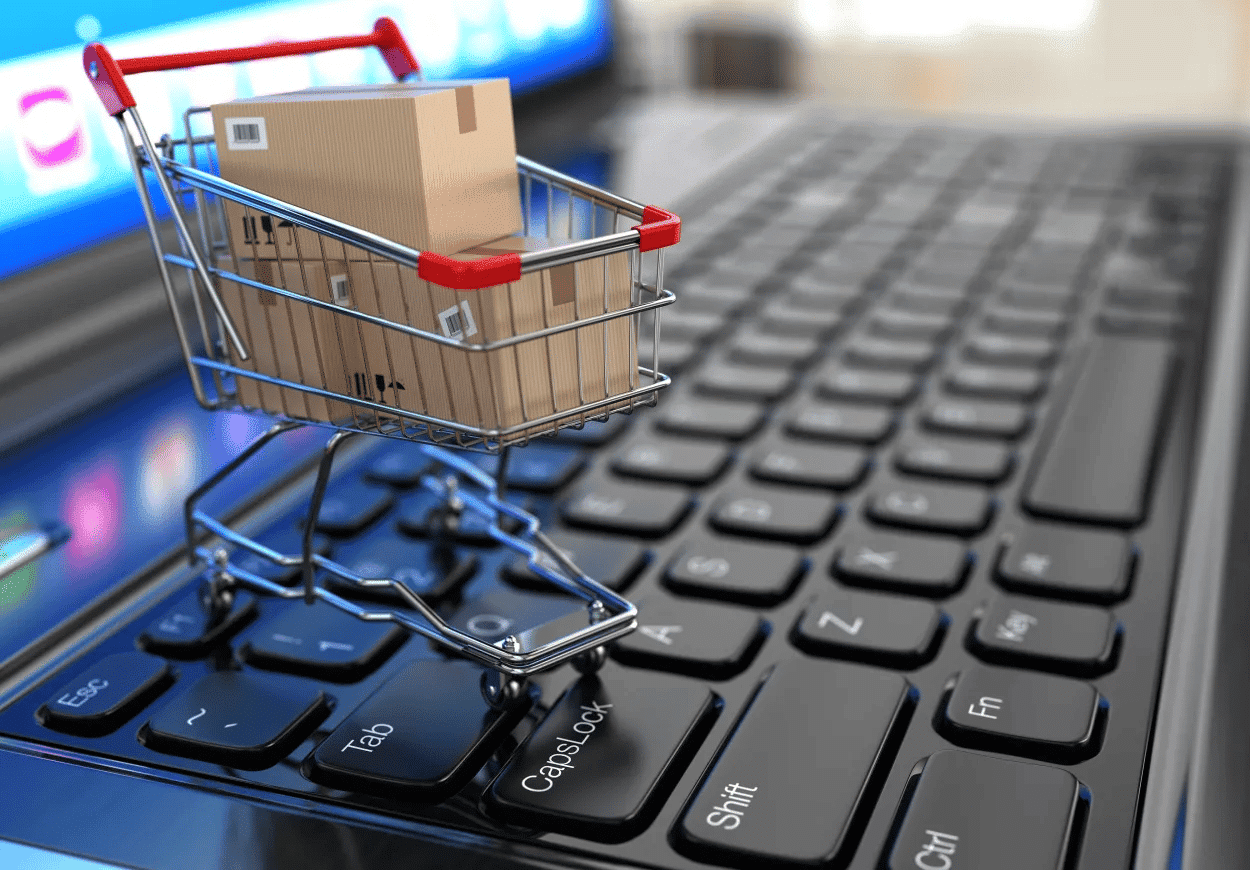 E-commerce refers to a business strategy where products or services are purchased and sold online. E-commerce companies will carry out these online transactions by digitally transferring money and data. There has never been a better opportunity to launch an online business, with retail e-commerce sales expected to exceed about $5 trillion globally in 2021.
If you're a talented young e-commerce entrepreneur or crafts-person, you definitely have fantasized about opening your own online store and creating a company that provides you with a sense of independence and success.
Starting an E-Commerce Business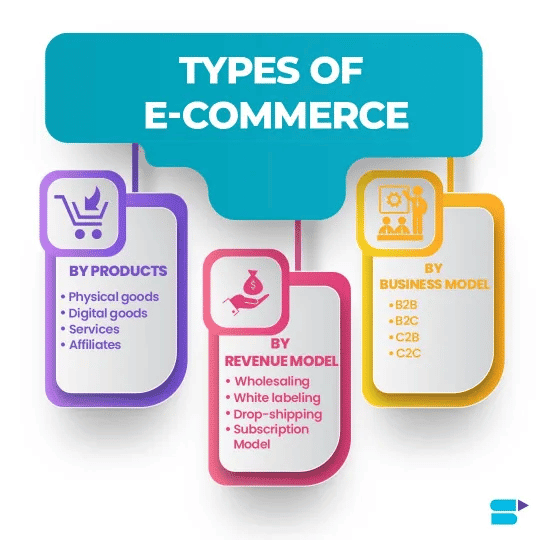 Beginning an e-commerce firm differs noticeably from starting a brick-and-mortar business, but there are also a number of commonalities. Many of the planning and legal processes you'll need to take will be similar to those of any other business, as we'll cover in greater detail below.
When it comes time to launch your business, though, you'll realize how different launching an online store may be.
1. Find Space in E-Commerce Market and Select Your Product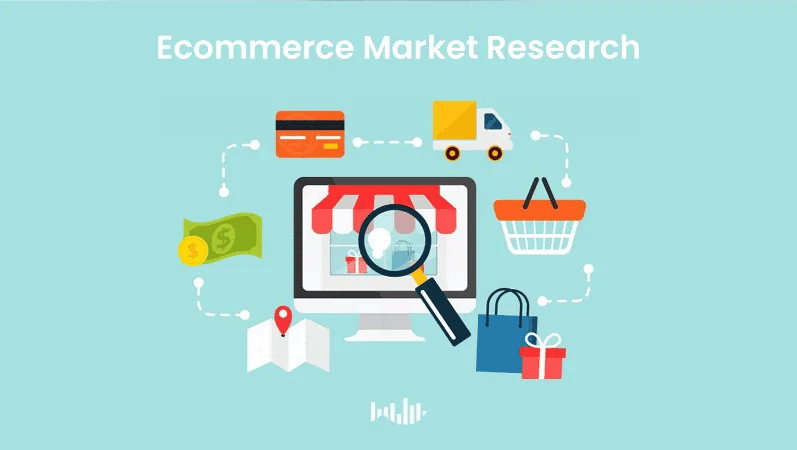 The first step in learning as a young e-commerce entrepreneur is how to launch an online store is to conduct the required research. You should research the e-commerce market you're interested in and make some judgments in relation to your unique business, just like you would if you were opening a restaurant and considering various locations, menu selections, and themes.
For instance, you should think about the specific products and services that your online store will provide. Will you be offering goods or services for sale? Are the items you offer physical or digital if they are? Where will you get your goods from? In keeping with this, you should consider the kind of business strategy you want to use: will you sell individual items, bundles, subscriptions, or something else?
Additionally, while you go through this process, you should consider things more broadly: How will your consumers receive the goods or services you provide? What will the costs be for your startup? Are there any rules or laws that apply to your product or service that you need to be aware of?
Along with others, these lines of inquiry will be crucial to the launch of your company and will assist you as you begin to draught your business strategy. You'll have a clearer understanding of your unique objectives and your plan of action after completing this procedure. Finding your specialization is a crucial component of this phase, especially in the e-commerce industry.
The e-commerce market is expanding, which is fantastic for individuals wishing to learn how to launch an e-commerce firm but also means there will be more competition. You should do a competitive analysis and identify a market where you believe you can successfully build your brand and make sales of goods and services.
2. Choose a Legal Structure and Company Name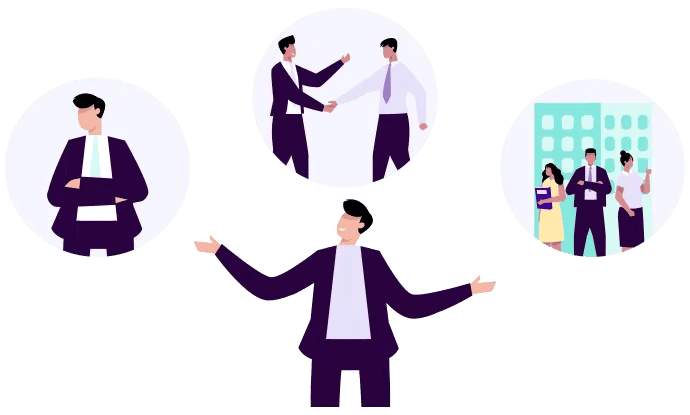 Prior to starting your firm, you must register it by deciding on a legal structure, requesting an employment identification number (EIN), and acquiring any further permissions and licenses required by the business model you have selected. Once you've chosen a business name, check to see whether it's already taken on the website of your local secretary of state and the U.S. Patent and Trademark Office.
The legal form of your internet business will be determined by the type of business entity you pick; normally, this will be one of the following: general partnership, LLC, corporation, or sole proprietorship. To guarantee you're making the best decision for your company, think about contacting a legal expert.
The next step is to apply for an EIN. On the IRS website, you may register for this company tax ID for free. You may distinguish between your personal and company money with this nine-digit number. Check what additional business licenses and permissions you require in order to operate in your city and state once you have your EIN.
You won't need to register with your state whether your company is a general partnership or a single proprietorship unless you submit a DBA ("doing business as"). Since many e-commerce enterprises operate from homes, they don't require as many permits as physical stores do, but you may need a home occupancy permit proving that your operation doesn't increase traffic or noise.
3. Create Your E-Commerce Business Website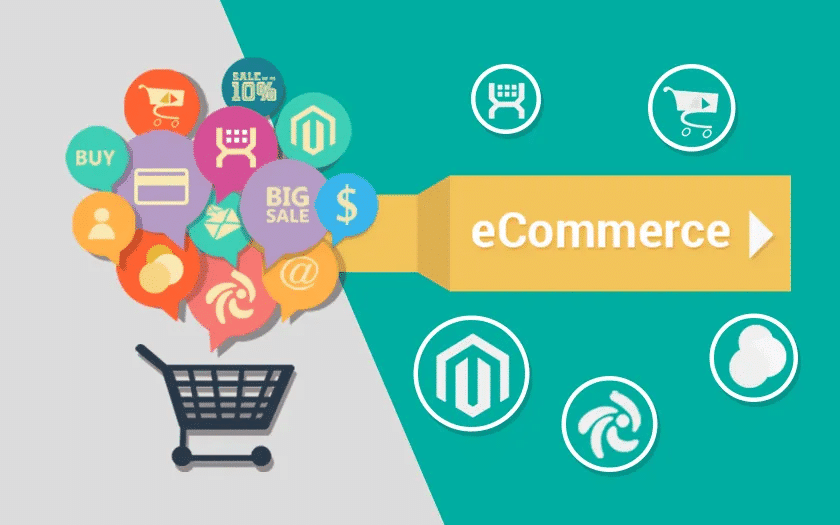 The next stage is to construct an e-commerce website when the necessary paperwork has been completed and your company has been duly registered. Your company's website serves as the "storefront" where customers can come, explore, and add products to their shopping carts. Your success depends on the operation of your company website.
You'll need a domain name that is similar to your company name to get started. Once you've decided on the e-commerce platform you want to use to build and manage your online business, you'll choose it. The two most popular kinds are all-in-one applications (like Shopify) and open-source platforms (like Magento), where you can carry out commercial activities like maintaining inventory, sending out orders, and more.
Here are a few examples of the e-commerce platforms to choose from:
· Shopify
This well-known e-commerce platform is comprehensive, easy to use, and offers many customization choices. You may select from a number of subscription choices with this hosted software-as-a-service (SaaS) platform based on the requirements of your company.
· WooCommerce
To start selling on your WordPress website, you may use the open-source plug-in WooCommerce. It is suitable for business owners with prior technological skills and offers a large variety of e-commerce solutions. It is free to download.
· Spuarespace
Squarespace, a platform for creating websites with cutting-edge designs, now has e-commerce features. Although it is user-friendly, Shopify offers more configurable e-commerce options.
· Magneto
If you're technologically competent, you may want to choose Magento, an open-source platform that enables you (or a hired developer) to modify every component of your online store.
Following the selection of an e-commerce platform, you may begin creating, personalizing, and launching your online business. A wireframe will be made, a template design will be selected, your product inventory will be included, and business introduction descriptions will be written.
4. Find Sources and Develop Your Products/Services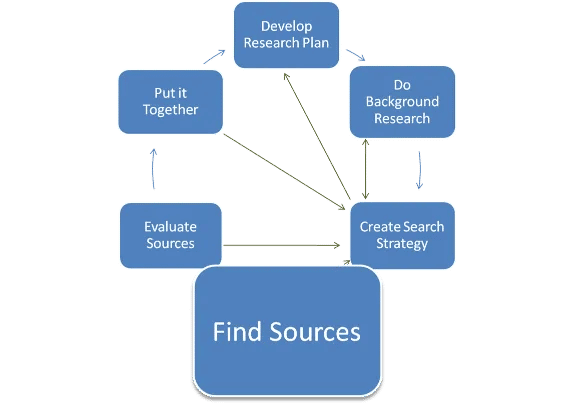 You may start adding the names, descriptions, and images of your products once you've put up a prototype of your website. Additionally, you'll need to get your items, whether that entails developing them yourself in production or sourcing them from a wholesaler.
You should make enough inventory, if you're a craftsperson, to last the first several months. This may include producing 20 pottery pots in each color and size or one of each color and size of a garment line. This figure will fluctuate based on your labor capacity and your marketing approach, such as how much traffic you're bringing to the launch of your website.
5. Launch and Start Marketing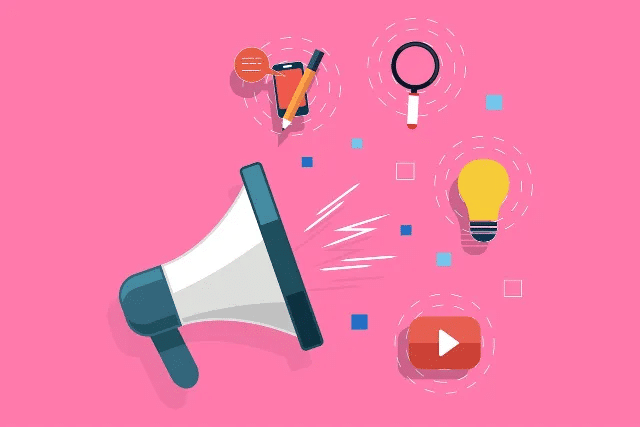 Once your firm has been successfully established, you can start tracking your metrics and key performance indicators (KPIs) as it expands. To increase visitors to your company, keep experimenting with new digital marketing strategies.
You'll want to make sure that your shipping and fulfillment operate successfully for every customer among the inventory management, logistics, and marketing. It is a good idea to create backup plans in case something goes wrong.
Conclusion
Starting an online store as a young e-commerce entrepreneur instead of a brick-and-mortar one has several benefits, including reduced startup costs, the ability to start small or huge, and the ability to serve clients from all over the nation (or the world, if you're prepared to ship that far) every day.
Starting an online store makes sense for ambitious company owners since it's considerably simpler and less expensive to expand if necessary.