Global news network AVING News and the French IT/Tech media Le Café Du Geek selected the BEST OF MIK for G-HUB 2021.
Gwangmyeong Gyeonggi Culture Creation Hub (G-HUB) is a project which Gyeonggi-do, Gwangmyeong-si, and Gyeonggi Contents Agency provide a space for cultural startups to build a startup ecosystem in the field of eco-design and cultural contents.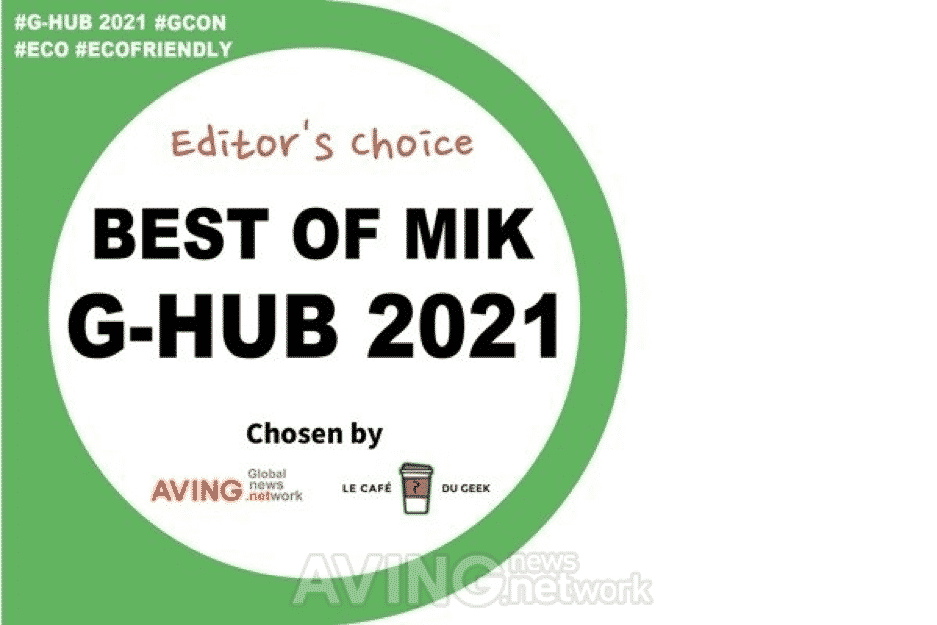 Gwangmyeong G-Hub is conducting the Overseas Networking and Market Support Project under the theme "Earth-protecting Entrepreneurship – Globalization" for startups in Gyeonggi area that are seeking to enter the overseas market. The domestic eco-friendly product market is expected to grow significantly in the future through the Green New Deal announced in July, and Gwangmyeong G-Hub established a program to enter the overseas market specializing in the eco industry.
The companies from G-HUB 2021 selected by BEST OF MIK are as follows : ByPaper, Delis & Nuvi Lab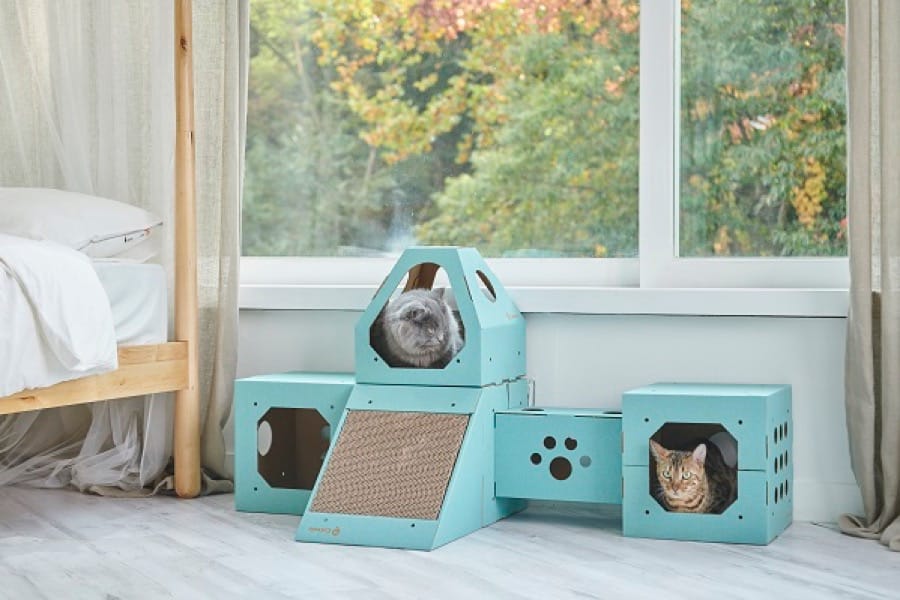 ByPaper – The cat house chose by Best of MIK
ByPaper developed and sold the eco-friendly paper cat tower Catssle in 2019, and is focusing on entering the overseas market.
By using paper corrugated material, paper cat tower Catssle boasts excellent price competitiveness compared to other wood products. Consumers have five colors to choose, and they can create diverse shapes by connecting the blocks like Lego pieces.
We participated in Gwangmyeong G-Hub overseas support project for overseas promotion and sales of eco-friendly product Catssle. And by participating in the overseas trade shows and online consultations, we are aiming at exporting to the US first and Europe and Japan second in 2021.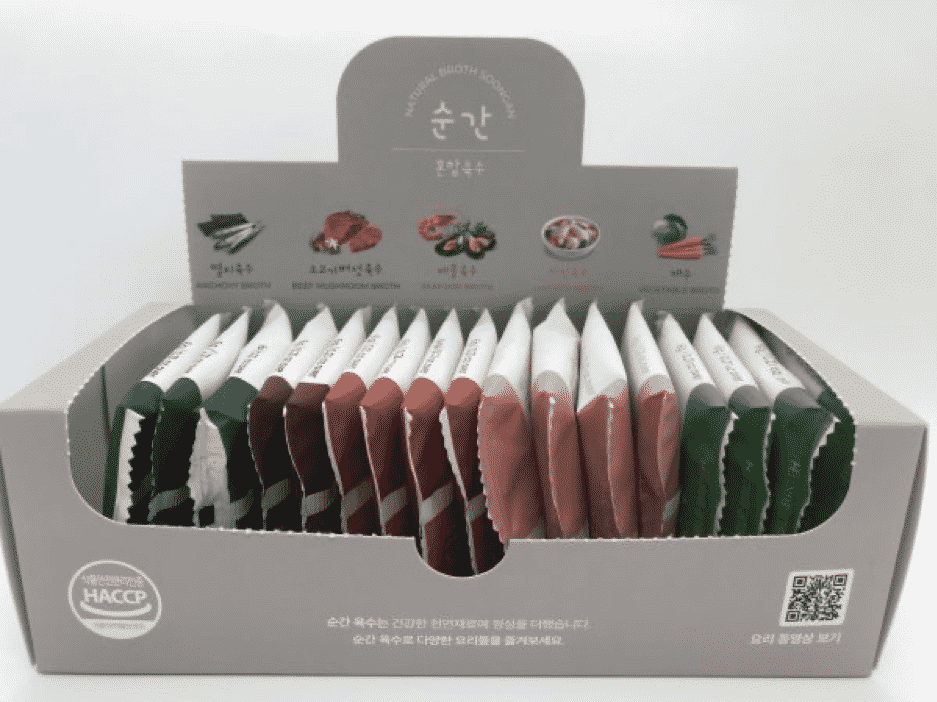 Delis – The healthy broth
Delis introduced its solid broth made with natural ingredients.
The company was established on September 19, 2018, and has developed a solid broth that is simple and convenient to store. The goal is for many people to use their own broth to conveniently cook so that they can spend the spare time with their family or on other important things.
Our instant solid broth with natural ingredients is made by mixing powders and extracts of natural ingredients and boiling them as if actually boiling the broth to create the extract with rich flavor. Since this extract was made into blocks by freeze-drying method, it had a savory taste like real broth, and people can make tasty broth in boiling water within three seconds. In this process, food waste is not generated, so it is eco-friendly and can reduce the cost of food ingredients.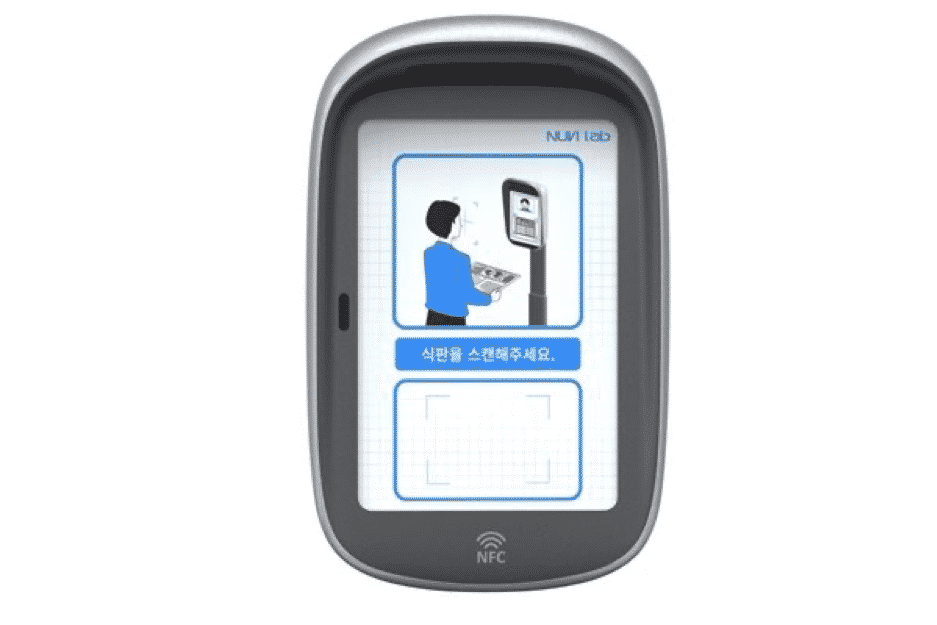 Nuvi Lab – The food scanner
Nuvi Lab introduced its AI food scanning technology. Established in 2018, Nuvi Lab has developed an AI food scanner that can accurately measure the type and amount of food by using AI object recognition and distance measurement sensor technology. Through this, it provides food waste reduction solutions and diet-based healthcare services.
With our food waste reduction solution, we want to contribute to the reduction of food waste by preventing excessive food from being thrown away by helping to predict the correct amount of food in restaurants, cafeterias, and buffets.
We provide a healthcare solution based on personal eating habits information through collection of intake/leftover amount data and big data analysis through scanning of food before/after a customer's meal.
MADE IN KOREA (MIK), which started in 2016 with the mission to promoting Korean companies to the world, is the global project of AVING News. It has helped the Korean companies expand their businesses by using the globally collaborating media, YouTubers, crowdfunding platforms, and investors to promote them to domestic and international markets. It has also run the BEST OF MIK, the event to select the competitive products and services among the participants.
→ Go to Gwangmyeong G-Hub_Earth-protecting Entrepreneurship news special page