Founded in 2018, Isar Aerospace has produced its first rocket engine at the company's headquarters in Munich. The engine is built entirely in-house. Daniel Metzler, the company's CEO said, "It was a big moment for us". However, it was an even bigger moment for Europe's space sector.
The market of Small rocket launchers is predicted to be worth €30bn by 2027. and, with an exclusive new partnership alongside Norwegian rocket launchpad Andøya Space, Isar is well-positioned to take advantage of that.
The money in micro satellites
Isar raised a Series B of €75m led by VC firm Lakestar in December last year. This was the largest round to date in European space tech and brought the company's total funding to €90m. It plans to launch its first rocket in mid-2022. Launching a satellite however, is eaiser said. It need a whole launch system – a launch vehicle, launch pad, vehicle assemble, fueling system etc. And according to Metzler, there is not yet any low orbital launchpad in mainland Europe.
Usually the satellite manufacturers have to launch their satellites from the US, India, Russia or Japan which incurs heavy costs and a lot of logistic hassel and red tape. But after getting exclusive access to Andøya Space's launchpad on the northwestern coast of Norway, Isar can launch rockets far more easily for the next 20 years.
"For us, it's super important to have a launchpad in mainland Europe which is closer to our production site.The exclusivity provides us and our clients with maximum flexibility and planning security to bring satellites into Earth's orbit at any time. It enables us to provide long-term turnkey launch solutions from European soil."

Daniel Metzler
A growing market
A full-fledged satellite these days weighs just 1 kg and is 10 cm in length via the process of miniaturization whereas satellites 6 to seven years ago used to weigh a tonne. These miniature satellites can orbit around the earth at 500 km altitude and also deliver some service or connectivity. Today, satellites are simpler and cheaper to build than ever before, and all the necessary components can be purchased online.
These mini satellites are the size of a rubik's cube, according to Paul Klemm, principal at Earlybird, the Berlin-based VC firm that co-led Isar's Series B round. Because of this small size, any company can build them and combine them with others to create their own constellations in the sky, in theory ofcourse.
Klemm says, "As the space industry moves from larger, single satellites to constellations of smaller satellites, the market for small rocket launches is forecasted to grow". "This is due to numerous applications for small- and medium-sized satellites and satellite constellations — from businesses in industries from transportation and logistics to mobility."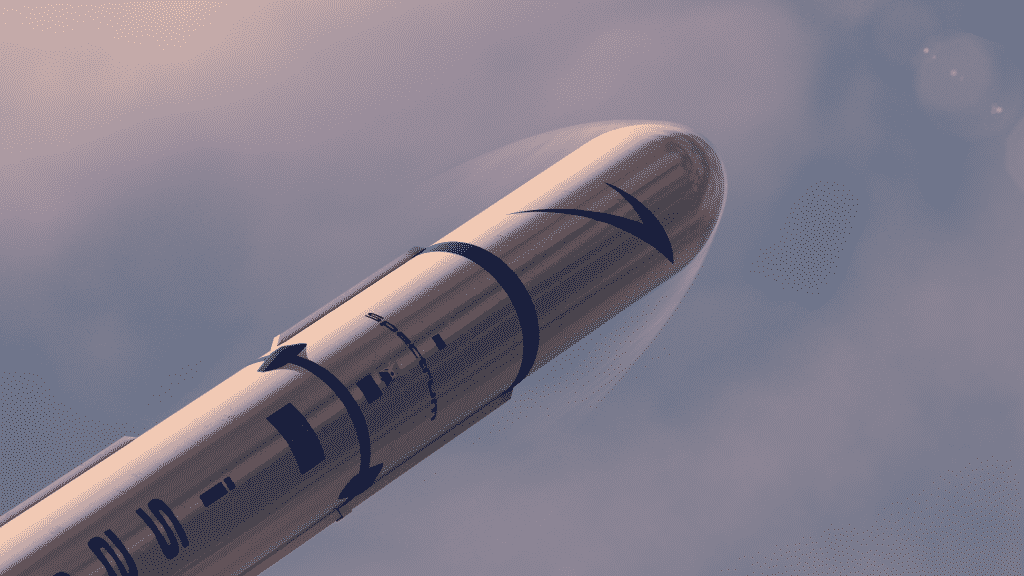 Addressing the satellite launch 'bottleneck'
Available launchers are large and go up into orbit infrequently. As a result, reserving space on them takes a lot of forward planning and investment. By building launchers that are lighter and thus less expensive, Isar can make it cheaper and easier for organizations to book satellite launches. Isar's Spectrum launch vehicle will aim to carry a payload of over 1,000kg.
"We have customers who are sometimes waiting two to three years to have a rocket flying into the right orbit for them to deploy a satellite. That's not a lot of flexibility," says Metzler. This satellite launch "bottleneck" is exactly what Isar is addressing.
Standing out from the crowd
According to Klemm, Isar isn't the only company in Europe with this goal. He says that there are as many as 25 European players in the satellite launcher industry. So why did Earlybird choose to back Isar rather than its other competitors?
Klemm says that Isar has a number of competitive advantages. One is that the propulsion system of its rocket uses a lighter fuel than what is typically used in bigger launchers.
"Everybody in the industry is using methane to power their rockets. Musk wants to fly to Mars [with SpaceX], and you can refuel on the Moon to go to Mars with methane — so everyone is following that," he says. On the other hand, Isar is powered by a mix of propane and liquid oxygen which "burns cleaner". It means there's less soot during combustion. As a result, it is roughly 80% cleaner than traditional rockets.
Future plans for Isar
Isar is currently focused on developing its business for "low earth orbit bound customers." and from 2025, it plans to embark upon space exploration missions. But for now, the company says that they want to focus on their first satellite launch next year which fully depends on the launchpad in Norway being fully operational by then. If the launch is successful, Isar will be the first privately-financed European space company to build a successful satellite launcher. After that, the company plans to increase its launches from one to 25 per year and the company in no manner is underestimating it.