You might think that a country with less than 2 million people has little to offer in terms of innovation. Well, think again. Despite being small, Latvia has proven to be fertile ground for startups. Recently, the country managed to draw the attention of a great number of investors. Among the reasons for this increasing interest in startups in Latvia there is certainly a bureaucratic element. Latvia is also one of the first countries in the world to pass a Startup Law, and without a doubt, it will emerge as an entrepreneurial hotspot with lots of potential to grow in the future. For now, here are 10 local startups, founded between 2018-2020, to keep an eye on in 2021. 
Marine Digital
Marine Digital is a marine logistics startup founded in 2019 by Ivan Ladan. It came to light with the aim to simplify operations like boarding and route definition in the maritime world. It does so by boosting automation of every process which implies repetitivness. Their flagship product is an AI-powered fuel optimization system for vessels, that allows reducing fleet fuel consumption by 5-12%. This gives a green print to the company, since each vessel can prevent each vessel from releasing into the atmosphere about 600 tonnes of CO2 annualy.

Jeff App
Jeff App has a nickname, "Tinder for loans" and for a good reason. Actually, it ia a fintech financial digital service startup. It came to light in 2019 as a personalised matchmaker for people who are looking for loans which suite their needs. Jeff employs elements of chatbots and personalisation to fulfill its mission. Their goal is to make financing accessible to hundreds of millions in South-East Asia. The Riga-based startup gathered 150,000 euros in January 2020 and 180,000 euros in March 2020 and already gathered media attention. The Arctic15 Pitching Competition attracted a great deal of interest when more than 150 startups from the Nordic and Baltic countries applied, aming at for early-stage investment. Jeff App got the second place in such competition, no more words needed.

F3
Estimates indicate that generation Z, about 2 billion people worldwide, suffers from the adverse effects of social media. Everybody starts to look for optimal solutions, China for example imposed a daily time limit for Tiktok users. The Riga-based social media app F3 (founded in 2018) is filling in the gap with its app to make new friends and communicate with existing ones through visually appealing, in-depth and entertaining communication. Nothing new until here, if not for the fact that all comunication happens anonymously. This kind of approach protects minors to some degree. In just 2 years of existence, the app has attracted over 25 million users and tens of thousands join every day.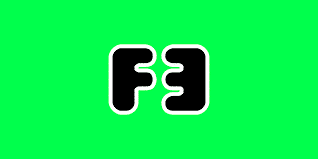 ApexQubit
ApexQubit is a biotech startup which came to be in 2018 aiming at the automation of new drug discovery. AIt uses AI and quantum computing to explore uncharted territory in areas like oncology, cardiovascular, immunology, respiratory, and neuroscience with the goal of delivering innovative products to patients. Their approach is non-conventional and it is best summarised with these words. While traditional drugs modify proteins involved in diseases, the treatments being developed by ApexQubit decrease the production of these proteins directly at the level of RNA, offering the potential to significantly improve how serious diseases are addressed. ApexQubit is currently working on two candidates within the oncology domain, and closed four funding rounds last year.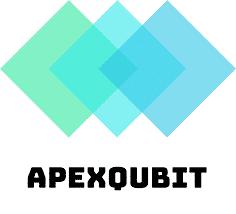 Kora
This startup took action whereas most only speak about taking action. Founded in 2019, Kora launched its sustainability mission. Living a green life is not always convenient, so the creators of Kora decided to take a more practical approach. The app gives users the incentives they need to live sustainably, giving rewards to individuals and companies for performing a wide range of sustainable activities. It uses tracking technology to know whether people take on sustainable action, for example like using the bus, or bike or simply walking to the store just down on the street. The less CO2 emission and the more Kora money you will get. Eventually you can use those Kora money you earned to buy products like organic skin care oils or clothes.
All for the sake of a smaller carbon footprint. The startup gathered 880,000 euros in funding by December 2019 and it has since then grown considerably and definitely deserves some attention.

I hope you enjoyed the "Top 5 startups to keep an eye on" list about startups im Latvia.
Thank you for reading, stay tuned!